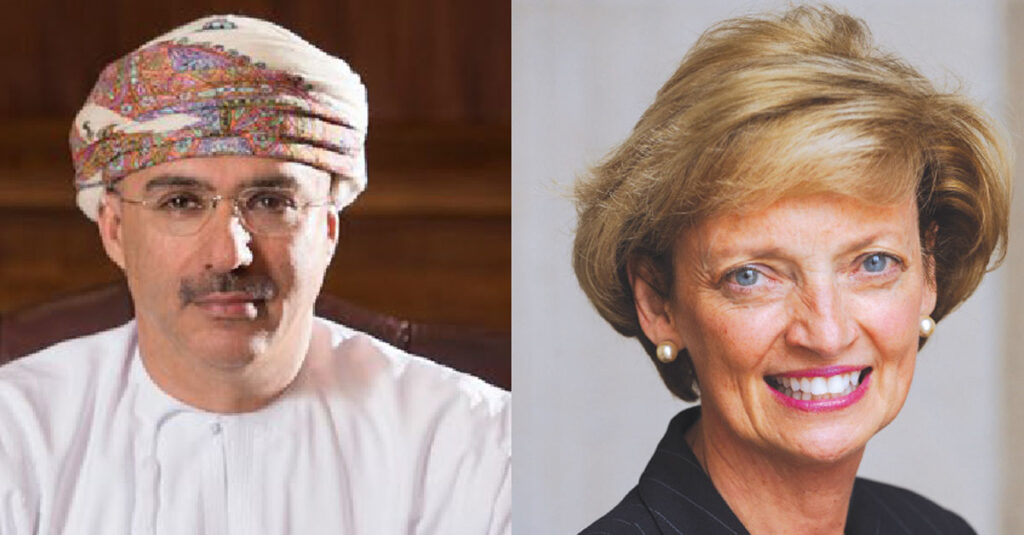 MUSCAT – Sohar International is set to conduct its 9th Virtual Viewpoints Session on January 5, 2022 (Wednesday).

The event will be live-streamed via the Zoom app and will commence at 7:30 pm welcoming its guest speaker –Mary Louise Gorno who is the Managing Director of Ingenuity International LLC and specializes in organisational governance, succession planning, and leadership issues. To join the conversation and benefit from the wealth of knowledge transfer, Sohar International invites all to register for free through its corporate website – www.soharinternational.com.

Commenting on the platform, Mohammed Mahfoudh Al Ardhi, Chairman, Sohar International said, "The insightful conversations with industry leaders have truly inspired our Viewpoint viewers and listeners. With growing popularity and traction, it gives me immense pride to state that the forum has garnered much appreciation from the community."

The upcoming Viewpoints edition targets university students, as well as people from private and public sectors, especially the new-age entrepreneurs, and professionals who will become future leaders. The session will give participants the opportunity to engage in meaningful dialogues with the speaker, connect with industry leaders and enhance individual leadership skills.

"Viewpoints has hosted several well-known international experts in the past, and this time we are delighted to welcome Mary Louise Gorno who will take the topic beyond just standard leadership skills to highlight the need to encourage even established leaders to adopt a more courageous approach to tackling different scenarios, therefore transforming challenges into opportunities," added Al Ardhi.
In line with the topic of discussion, "Step by Step: A Journey to Now", Gorno will touch on various aspects of courageous leadership and why it is instrumental to driving change. With a passion to empower executives, Gorno will discuss the importance of courageous leadership, and engage in a conversation about living a life of purpose and consequence.
Gorno has been actively leading CEO and Board practices for Fortune 500, mid-cap, and privately-owned companies and has more than two decades of experience in marketing, media and strategic planning. In the past, she led global business-building responsibility for Walt Disney Company, Reebok Inc., and the Procter & Gamble Company.
As a board and CEO advisor, she specialises in organizational governance, succession planning, and leadership issues. A highly qualified person, she has several educational and professional achievements to her credit. Her philanthropic work includes serving as Chair of the Board of Trustees of the Chicago Symphony Orchestra, in addition to being Chair of the Smart Museum of Art Board of Governors. She is also a Trustee of both the National Opinion Research Center (NORC) and the Eisenhower Fellowship.
With several successful editions in the past, Viewpoints has been conducting engaging, productive and dynamic sessions which have encouraged creative thinking amongst professionals and helped inculcate a progressive mindset in the community. Through initiatives like these, Sohar International has been pioneering change, enhancing the skills of individuals and contributing effectively to the socio-economic growth of the country.