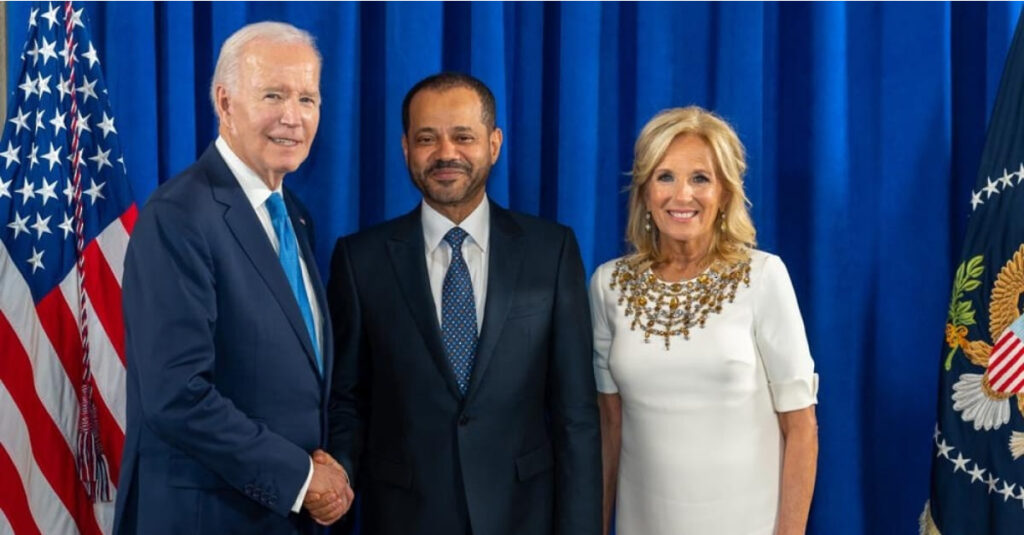 NEW YORK – President Joseph Biden of the United States of America (USA), today received Oman's Foreign Minister Sayyid Badr Hamad Al Busaidi during a reception held by the US President on the occasion of the 78th session of the United Nations (UN) General Assembly in New York.
During the reception, Sayyid Badr conveyed the greetings of His Majesty Sultan Haitham bin Tarik to President Joseph Biden, along with His Majesty the Sultan's wishes of further progress and prosperity to the president and the people of America.
For his part, the American President asked Sayyid Badr to convey his greetings to His Majesty the Sultan, in addition to the president's sincere wishes for His Majesty and the Omani people. He hoped that relations between the two countries would continue to grow and prosper.