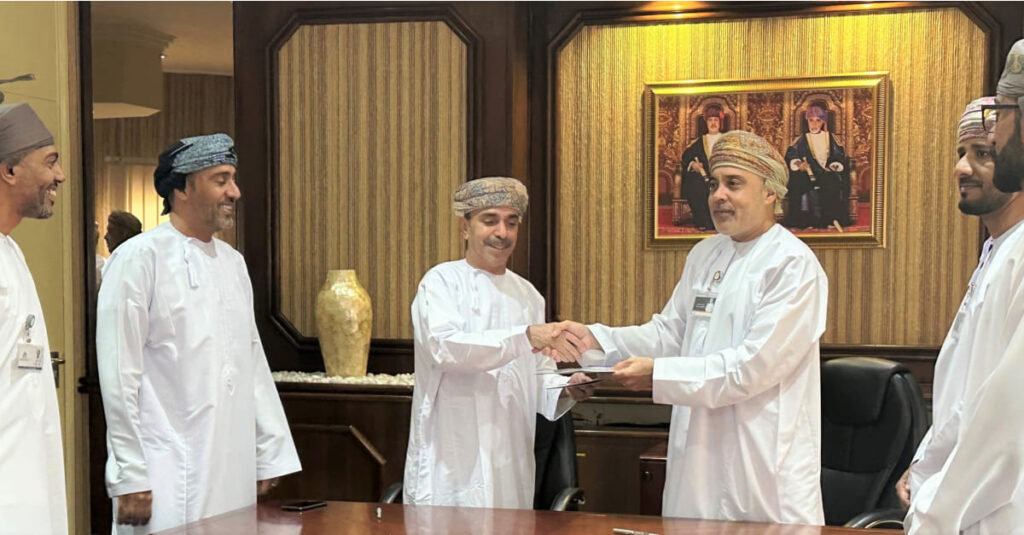 MUSCAT – Al Rusayl Industrial City has signed a Memorandum of Understanding (MoU) with Omantel to provide all businesses investing in the industrial city with fiber optic network and 5G services. The MoU aims at elevating telecom services within the industrial city, fostering conducive environment for businesses to flourish and expedite their manufacturing and production processes.
The project is expected to be completed in the first quarter of 2024. The MoU was signed by Eng. Mohsin bin Zahran Al Hinai, CEO of Al Rusayl Industrial City Company, and Eng. Saleem bin Ahmed Abdullatif, Acting VP – Consumer Unit at Omantel.
This MoU aligns with Madayn's commitment to enhancing telecom services for investors across its network of industrial cities. It reflects a dedicated pursuit of delivering exceptional value-added services, furthering Madayn's vision in enhancing the Sultanate's position as a leading regional centre of manufacturing, ICT, innovation and entrepreneurship excellence, and its mission in attracting industrial investments and providing continued support, through regionally and globally competitive strategies, good infrastructure, value adding services, and easy governmental processes.