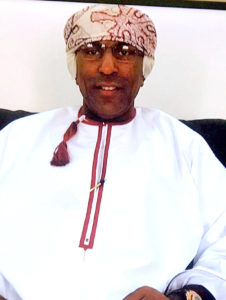 Barkat Salim Al-Sharji, Ceo at Worldwide Business Consulting LLC
Impact on personal life
Negative impact
There is a constraint on our physical movement. Moreover, the absence of coffee shops and shopping malls give us less reason to go out. Since everything is closed, I do not have to go and check on my business or inspect my construction work. All of us are maintaining strict physical distancing even from family members who happen to live in other houses. As per the lockdown, there should be no gatherings of any kind, and therefore we don't attend any weddings, funerals, prayers, or indulge in any charity work.
Positive impact
The corona virus crisis and the subsequent lockdown have actually given us more time to spend with our families and given us a chance to appreciate each other. This period has also given us time to delve into our hobbies. Another important aspect is that since there are no shops, there is less spending. We also have more time to reflect on life and re-evaluate our plans and goals.
Challenges at work
Today, all of us are working from home. This is something that is entirely new for many of us. Also, this current process of working from home has its own challenges as well as opportunities.
What we have to learn to do is to find a nice balance between work and our responsibilities to our family.
Currently, when we have to set out to achieving our work deliverables, we have to bear in mind that it has to be done by employing a strict social distancing strategy.
From the family/personal perspective, I would say:  Try to stay as positive as possible, especially when there is a flood of negative information around you. Keeping yourself healthy when there is very limited movement is a challenge, but let us try to meet it. Sometimes, we realise how plentiful our lives have been when we find that we have literally no access to certain things that we need because of the lockdown and the closed shops. The ambiguity of the situation forces us to think differently and re-assess the important activities in our daily lives.
Safety, paramount importance
Safety is of paramount importance. Safety, not only for us but also for our families and friends too! We will adhere to the instructions from the ministry of health with regards to staying at home and also maintaining physical distance. We will be taking all possible precautions when shopping for groceries and will be educating friends and family on the importance of staying home. I promise to take care of not only my health, but also the health of my family members.
Technology to the rescue
As for keeping in touch with friends and others, technology will come to our rescue. Today, technology is our saviour as it has helped us to connect with others. We are also able to keep ourselves abreast of the latest news and happenings around the world, but most importantly, we have taken a vow not to indulge in spreading false news or messages.
(Barkat Al-Sharji, 52, is an Omani sprinter, who competed in the men's 4 x 400 metres relay at 1984 Summer Olympics. He is currently the Ceo at Worldwide Business Consulting LLC)