Don't let the growls from the bellies of these poor creatures go unheard!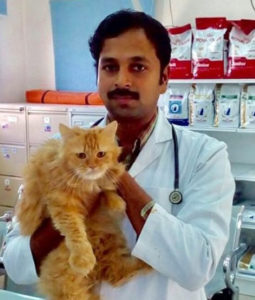 Dr Peter Nolosco, Capital Veterinary Centre (CVC) LLC
It goes without saying that all of us – humans — are affected by the corona virus crisis and we should reach out to those who are affected in whatever possible way. But, at the same time, I would also ask all of you to please spare a thought for the poor stray animal population in Oman.
And, our pets are also affected, but more than them, a vast number of the stray animal population is severely affected by this pandemic. And these have no one to take care of them.
Garbage bins are empty
Most of the stray animals, especially cats, depend on the waste food in the garbage bins. Quite often, you would have seen cats hovering around most garbage bins, especially near restaurants and hotels.  But ever since the lockdown has been implemented and with it the closure of most businesses, and restaurants only open for parcels, the garbage bins are clean but unfortunately empty and this spells disaster for cats and other animals that depend on the leftovers dumped there for their food. All of these strays are forced to go hungry. But no one hears the rumble from inside their stomachs.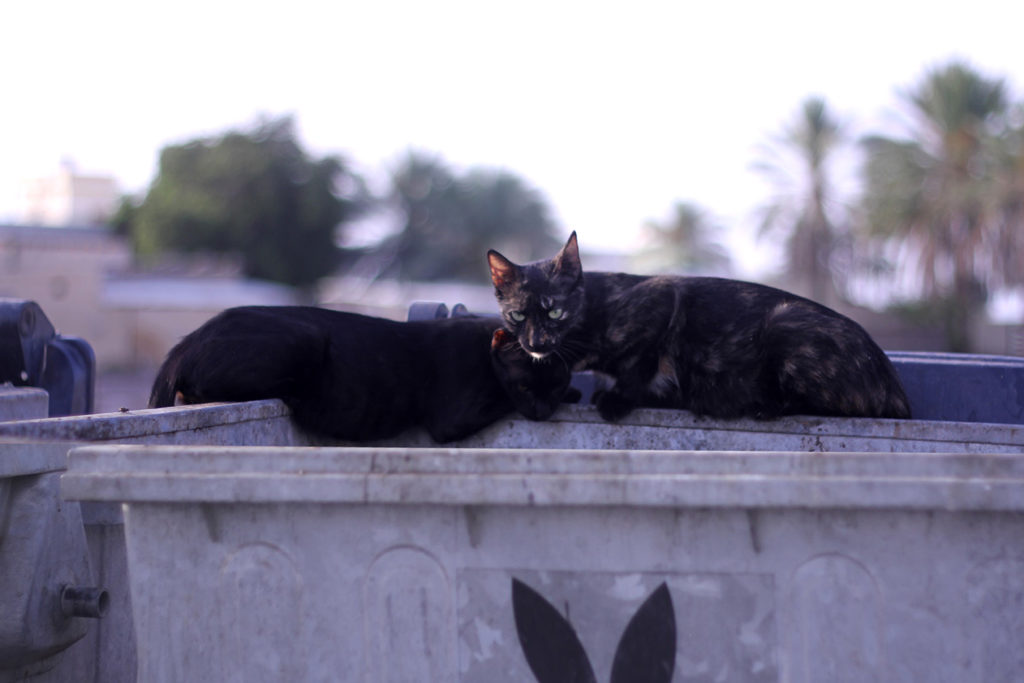 Large-hearted population
You will find stray cats near fish markets, natural parks, beaches etc. but with the standstill in activities, these animals are without any food. They have literally gone days and weeks without a morsel.
The only consolation is the timely help from the large-hearted population, which are the animal welfare groups like TBTT, Omani Paws, Wave Cats & Dogs Rescue, who have added more feeding stations for the strays.
Please try to help
I would like to make a personal plea to all to make an effort to help these poor, hungry animals out there on the streets. You will get large bags of commercial food for good prices and you can use either that or the leftover food from your homes and try to reach them to these helpless, starving creatures.
You will also find quite a number of stray birds like pigeons, doves and sparrows in Oman. They are also suffering from lack of food. These birds will eat grains.  So if you could kindly leave some leftover grains and water on top of your houses/buildings or other vantage spots, it would greatly benefit these thirsty and hungry birds.
Pets too affected
As everyone is aware, the corona virus crisis has affected all sections of people. Pets and their owners are also affected badly. The most important problem pet owners' face is their inability now to bring their pets for regular health checkups and for other kind of treatment. But, here again, technology is a great help. We are currently following the concept of telemedicine, in which we urge pet owners to buy and keep some basic medications like antibiotics, anti-inflammatories, analgesics, basic first-aid kits, deworming, flea and tick medications. Then they should contact their respective pet hospitals and carry out whatever possible treatment at home based, of course, upon the advice of their veterinary doctors/surgeons.
Pet grooming
Pet owners also should learn to do basic grooming like ear cleaning, brushing the hair coat, anal gland squeezing, brushing the teeth etc of their pets at home. You will be ably guided in these aspects by referring to the many pet grooming videos on the net.
No exercise
Pet owners are unable to provide the regular exercise for their pets. Almost every pet has to do undergo physical activity depending on the type, breed and weight. This part is completely affected during these days. Pets also need to get socialised with people and with other pets for better temperament.  But now, because of the current situation, one cannot indulge in this. Some animals will be on special food depending upon their health condition. Currently, there is a delay in getting these foods.
Not just prayers
In conclusion, like the prayers we pray for the benefit of mankind during the present crisis, let us also offer prayers for these creatures out there alone and in need.  But, not just prayers; the rumble in their stomachs is something most of us don't hear. Let us not let these poor creatures silently bear their hunger – instead, let us silence their hunger!