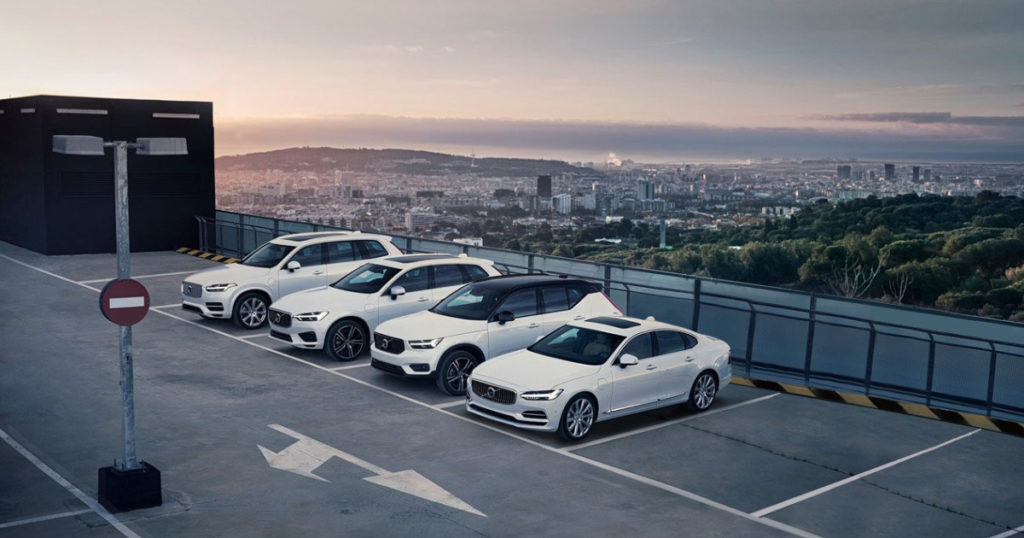 MUSCAT – Discerning customers can now experience the luxury of owning their favorite iconic Volvo, at exciting prices.
 A customer can buy an S 90 starting from only OMR 19,000, or the dynamism of an S 60 starting from OMR 14,500, which redefines what it means to drive; Volvo's S range is designed to provide customers with the very best in aesthetics, connectivity and safety.
The Volvo XC range too is spectacular, and designed to fit everyone's lifestyle. From the visually striking, premium quality seven-seat XC 90 SUV starting from OMR 22,000, to the commanding presence and Swedish flair of the mid-size XC 60 SUV starting from OMR 17,000, and the small premium XC 40 starting from OMR 16,000, which offers a radically new approach to storage inside an SUV.
Muhammad Faisal Nawaz, Marketing Manager, Volvo-Oman, from Mohsin Haider Darwish Automotive, the exclusive distributor of the brand stated: "Each and every vehicle from the Volvo lineup is the perfect combination of luxury, space, versatility, efficiency and safety and is a pure pleasure to drive. Moreover, the prices of all the vehicles include registration, warranty and roadside assistance."
He continued: "We are truly pleased to be offering our customers, the opportunity to experience true luxury, with a visually striking premium quality 2020 Volvo with world-leading safety features, new power-train technologies, an unrivalled combination of power and fuel efficiency and superlative interior finishes."
 With MHD's exceptional after-sales assistance, customers buying a vehicle, not only benefit from Volvo's superior service at the point of sale but also throughout the ownership lifetime.
 Keeping in mind the present situation, Volvo has also launched several new e-services to make owning a Volvo even easier. These include online product videos, at home test drive, delivery and collection services, online service appointment booking, with interior and exterior vehicle sanitization during all touch points. Given these wide range of bespoke services, customers can now have the true Volvo experience from the comfort of their home.
 To request a quote on the Volvo of your choice, visit https://www.volvocars.com/en-om/forms/or-en or call 71557751, for more details.