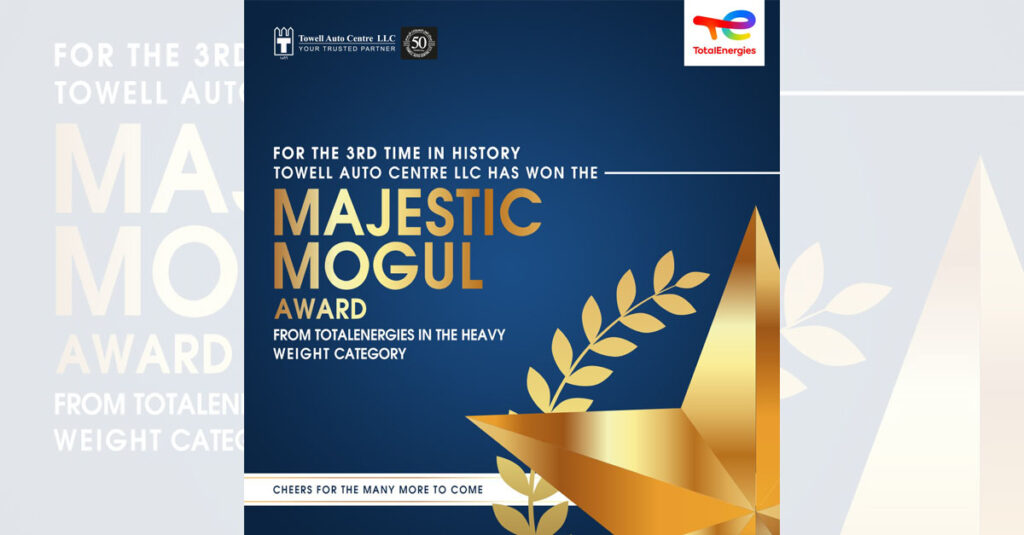 MUSCAT – Towell Auto Centre (TAC), one of the leaders in the automobile industry in Oman since 1972, has bagged another prestigious award; Majestic Mogul from Total Energies. The award was received by   Krishna Iyer Subramani, AGM of Towell Auto Center during the Total Energies Middle East Distributor Convention held in Istanbul-Turkey on June 5-8, 2022.

Majestic Mogul is very tough contest conducted by Total Energies between many different distributors across the GCC and Middle East. The competition is divided into two categories: heavy weight & lightweight. TAC was awarded winner of the Majestic Mogul Award in the Heavy Weight category for their overall performance in 2021.

Contestants' performances were judged on "Volume: Volume growth & premium product share." and "Process: (ordering system, online training, and market feedback)".  As expected, TAC was ranked number 1 in all 3 parameters. Furthermore, it's important to note that this is the third time TAC has won this award.

A senior spokesperson from TAC said: "It's an honor to receive such a prestigious award. This is the result of   relentless effort by the Lubes and Battery Division team of Towell Auto Centre .This would have not been possible without the   business support of TOTAL Middle East team members. Towell Auto Centre has been distributing TOTAL Lubricant products in Oman since 2001.