MUSCAT – The Sultan Qaboos Centre for Cancer Treatment and Research will begin operations on an experimental basis and receive patients in mid-July this year (2021). Set up on an area of 45,000 square metres, the centre has 300 beds, rooms and three admission wards.
Dr Mansoor Saif al-Manthri, Head of the centre's Operation Committee, said, "We strive to make this centre a world-class medical facility that offers comprehensive healthcare in implementation of the vision of His Majesty Sultan Haitham Bin Tarik. The centre will provide psychological comfort for the patients and offer them the latest international treatment service." His Majesty the Sultan is following up the development of the centre and is keen on making the project a success, said Dr Mansoor. He explained that 95 percent of the execution operations have been completed and that the centre offers diagnostic, curative and academic services.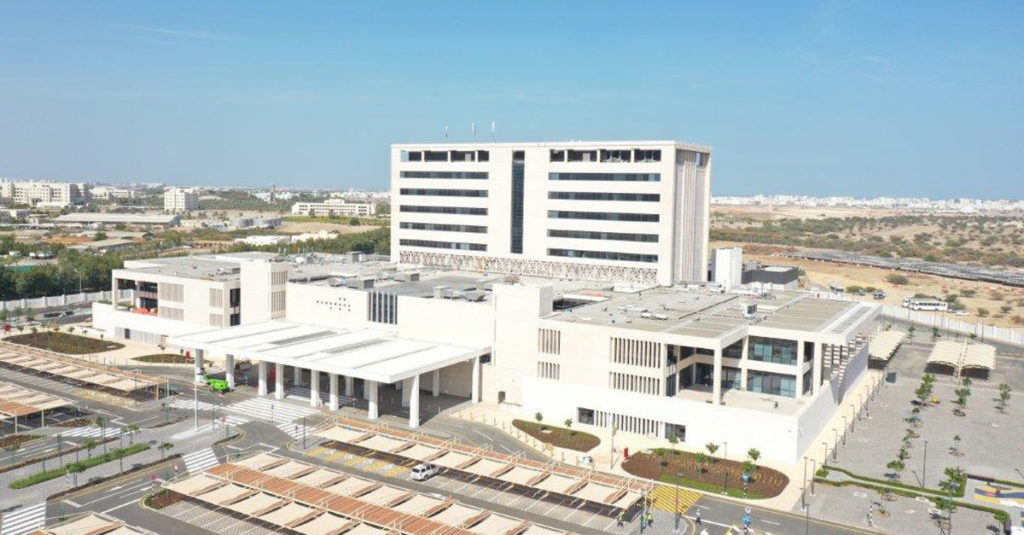 Dr Mansoor affirmed that the centre has a day-care unit, with 40 chairs where chemical treatment doses are administered to the patients, four dialysis chairs, eight treatment rooms and four isolation rooms for thyroid gland in-patients who receive radioactive iodine treatment.
Dr Mansoor said that the first stage of operation includes activating outpatient clinics, the day-care unit, the radioactive and nuclear medicine unit, the in-patient and outpatient clinic, the medical labs, the research labs and the operating theatre. The second stage includes operating in-patient wards, surgery chambers and related departments, he added. The centre is expected to accommodate about 80 percent of cancer patients in the Sultanate over the next three years, and thus becomes the largest cancer treatment facility. The Centre was set up as per the royal orders of the late Sultan Qaboos Bin Said Bin Taimour.
(Source: Oman News Agency)