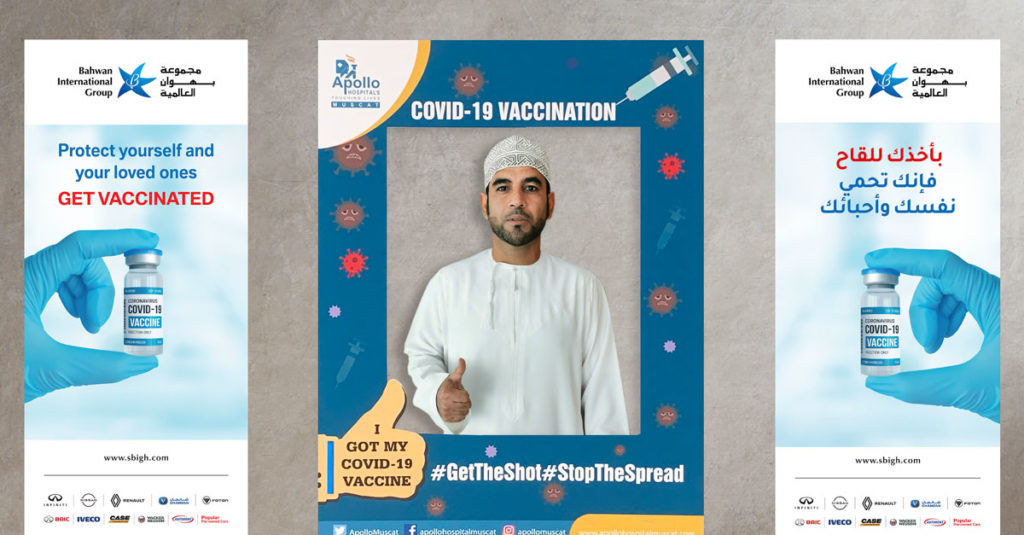 MUSCAT – Suhail Bahwan Automobiles (SBA) has initiated a vaccination drive for its employees across the organisation. The vaccination drive was initiated as per the Oman government's guidelines and protocols. So far, nearly 500 employees have been immunised with the COVID-19 vaccine and 95% of these employees have received both the doses as per norms set by Ministry of Health.

A spokesperson for Suhail Bahwan Automobiles said, "Vaccination is a proven way to successfully reduce the risk of spreading the virus, safeguard health and help provide a safe purchase environment across our workshops and showrooms. Through this initiative, we aim to protect our employees from COVID-19 as well as contribute towards the nationwide immunisation efforts. We are confident that with adequate safety measures and vaccination drives, we shall overcome this challenging situation."

Nissan recently received the coveted 'Nissan Safe & Clean' certification from Nissan Middle East FZE (NMEF) for complying with the sales and service COVID-19 protocols established as per the programme. Designed to maintain high levels of health and safety measures across authorised Nissan dealers in the region, Nissan Middle East FZE (NMEF) 'Safe & Clean' certification programme requires partners to abide by set preventive and safety measures. Keeping in mind that the safety of its customers, associates, employees, and community is of uppermost priority, NMEF had prepared a set of guidelines in the region on safety procedures which covers customer safety, employee safety at workplace and facility network. The 'Safe & Clean' certification indicates that Nissan follows best practices, while offering confidence to its customers. These protocols along with operating procedures set by the Supreme Committee have been adhered to meticulously at all its facilities to ensure safe environments for all its discerning customers.

SBA is fully committed to offer a safe experience to its customers. In line with Supreme Committee's instructions, it has prepared a comprehensive protocol across its workplace and showrooms. The precautionary measures and guidelines in place include regular disinfecting of common surfaces, mandatory wearing of mask and gloves while in showroom, temperature checks of all employees, social distancing and consultation on prior appointment.