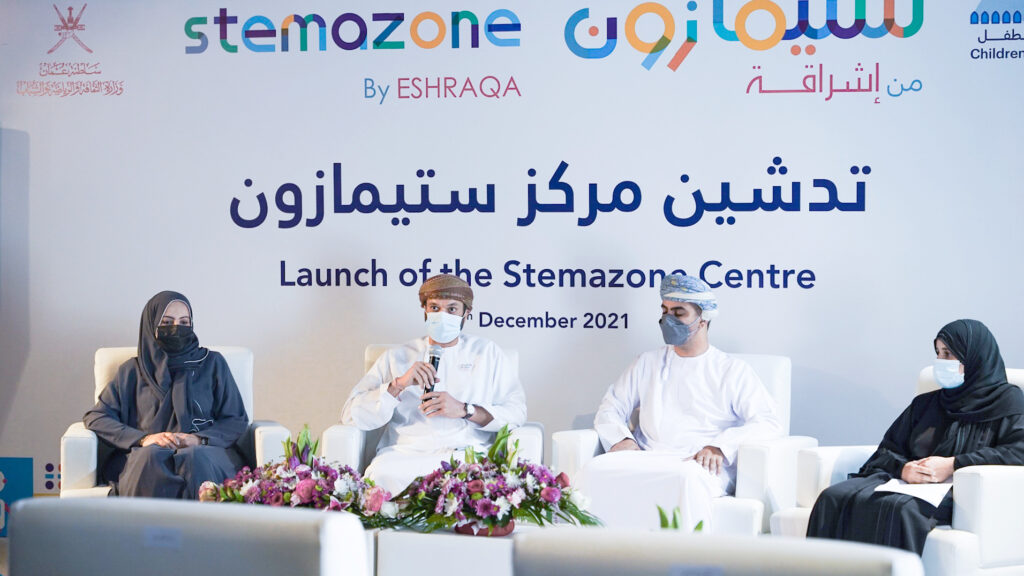 MUSCAT – Eshraqa, the corporate social responsibility arm of Khimji Ramdas, announced the opening of the Stemazone Centre for learning at the Children's Museum in Qurum on December 9.

Aligning itself with the sultanate's objectives of building a knowledge economy, the STEAM education programme aims to introduce Omani children to the world of science, technology, engineering, arts, and mathematics. Stemazone is presented in partnership with the Ministry of Education (MoE) and the Ministry of Culture, Sports and Youth (MoCSY).

"The jobs of the future will need specialised skills, hence relevant education will become the building blocks of the nation. We have chosen the innovative STEAM educational programme to teach and inspire students to imbibe future skills required in the local and global labour market, in line with Oman Vision 2040," said Nailesh Khimji, director, Khimji Ramdas.

"Eshraqa's Stemazone has recently won a number of awards including MoCSY's Youth Proficiency Award which recognises and honours significant initiatives that are innovative and exemplary. The initiative was also honoured with three coveted titles at the Future Skills and HRD Awards, which were held under the supervision of the Ministry of Higher Education, Research and Innovation, the Ministry of Education, and the Ministry of Labour," he said.

"Despite the fact that the education system was no exception to the immense challenges faced during the Covid-19 pandemic, the initiative has proven its success in providing appropriate alternatives to benefit students from it. We are proud to partner with Eshraqa in launching Stemazone initiative – a successful exemplary integration between the public and private sectors, building the innovative and creative capabilities of young people," said Dr Maya Al Azri, Director of the Department of Innovation and Science Olympiad, MoE.

"This comes in the framework of achieving the outlined objectives of the national agenda that aim to build an effective national ecosystem for scientific research, creativity and innovation, based on national competencies with viable competitive capabilities that contribute towards fostering the development of Oman's knowledge-based, diversified and sustainable economy," she said.Salwa al Rashdi, acting director of Children's Museum, said, "Through this unique programme, we seek to inspire the youth of Oman to explore and learn future skills in an innovative and educational way, enabling them to be productive in the world of the modern knowledge economy."
As part of its continued efforts to make a difference in the educational sector, the Stemazone team has started school visits and conducts workshops during school days. Under its new upcoming programme called 'Stemazone ambassadors', the initiative seeks to identify a number of talented students from different wilayats who will become key representatives of Stemazone in their respective locations.