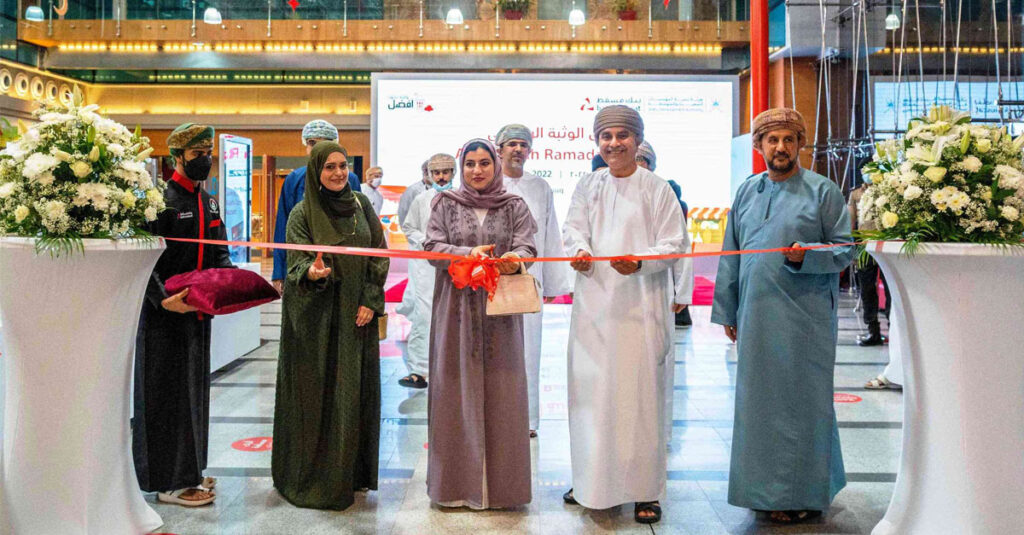 MUSCAT – The annual Souq Al Wathbah organised by Bank Muscat and The SMEs Development Authority at the bank's Head Office from April 21-23 received an excellent response from Omani SMEs and the general public with hundreds of visitors thronging the over 120 SME stalls at the 3 day event. The Ramadhan Souq featured many products and services encompassing fashion, beauty, food and health products and was organised as part of the bank's Social Corporate Responsibility (CSR) and its strong commitment to promoting SMEs and Public-Private Partnership. Earlier, the Souq was inaugurated by H.E. Halima bint Rashid Al Zaria, CEO, SMEs Development Authority, in the presence of Sheikh Waleed Khamis Al Hashar, Chief Executive Officer, Bank Muscat and other officials from both institutions.

Ibrahim Khamis Al Balushi, Senior Assistant General Manager – SME, Bank Muscat, said: "SMEs are a pillar of support and creator of jobs in Oman. Bank Muscat, which is celebrating its 40th anniversary in 2022, has been playing an important role in supporting this vital segment by providing  a large number of highly essential financial and non-financial support, which improves overall financial inclusion and economic stability in the Sultanate. We are delighted to play our role in Public-Private Partnership to create opportunities for local entrepreneurs to successfully grow the market for their products and services through a number of initiatives. We thank The SMEs Development Authority for the strong support and partnership in hosting the annual Souq Al Wathbah thereby enabling SMEs to play an important role in the further progress and development of Oman."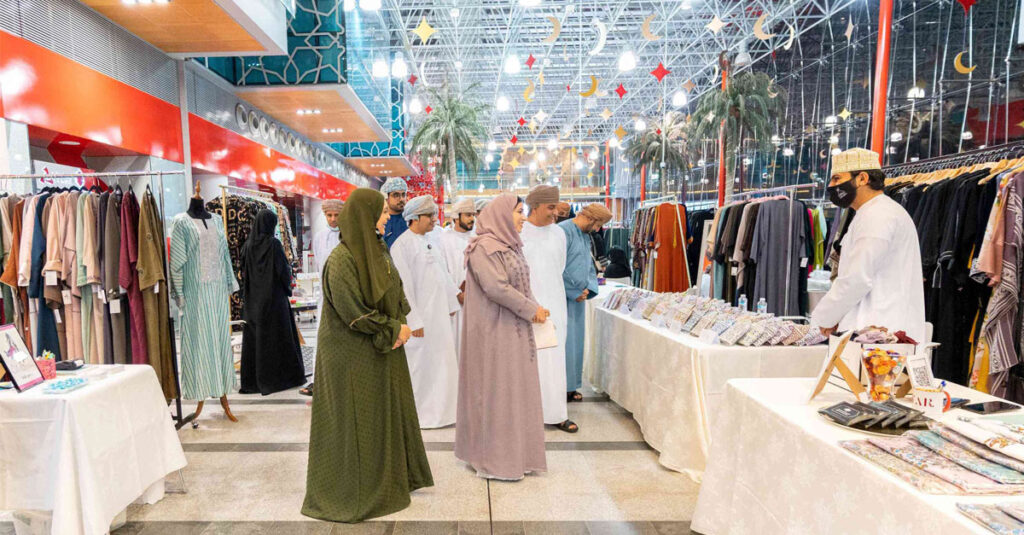 Ibrahim Al Balushi added that the Souq was organised in 2022 after a long gap because of the COVID-19 pandemic. Fortunately, the event witnessed excellent participation from both Omani entrepreneurs and visitors thereby contributing to the overall success of the event, which was held after abiding with the regulations set by the Supreme Committee for Dealing with COVID-19. He further explained that this year's edition witnessed an excellent diversity in products offered as well as competitive prices. In addition, a number of new entrepreneurs participated in the event. He wished all success to the participants and MSME and assuring them that the bank would continue offering the best banking services and facilities for their financial needs.
The bank's Al Wathbah SME department offers a comprehensive suite of tailor-made finance solutions and non-financial services targeted at small and medium enterprises (SMEs). Credit facilities, both funded and non-funded in nature, are available to all sectors. Further support is extended through non-financial services in areas of education, coaching, networking opportunities and workshops. Earlier in 2021, the bank organised a free VAT Registration and Advisory desk at the Head Office for the benefit of its large numbers of SME customers. It must be mentioned in this regard that Bank Muscat is continuously partnering with both government agencies and the private sector to promote entrepreneurship in Oman, as part of its focus on supporting the strategic goals of the ambitious Oman Vision 2040.