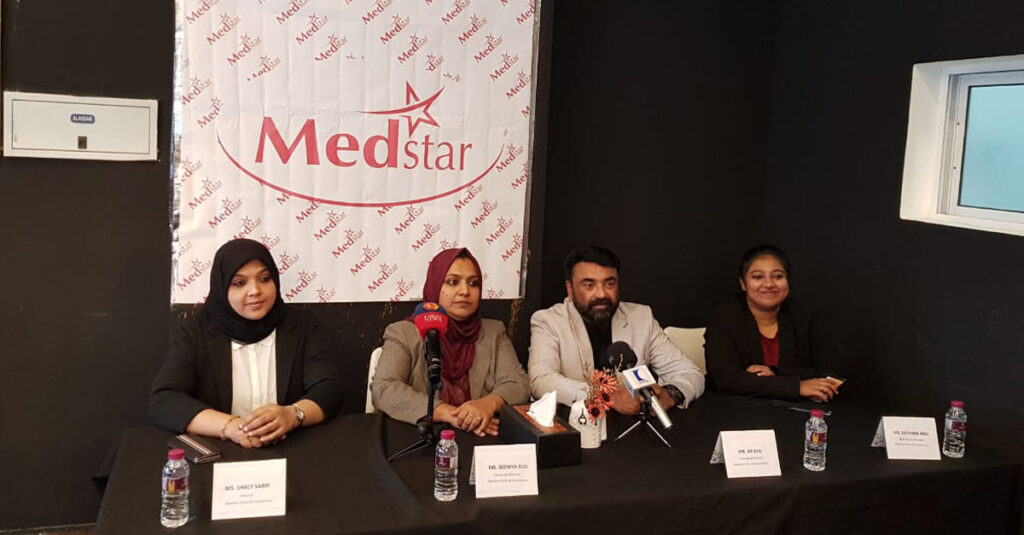 MUSCAT – Medstar clinics that started off its operations in 2019, with one clinic in Al Ghubra has expanded its facilities to 5 clinics in March this year. Medstar focuses on family medicine services and projects itself as a group of clinics that give genuine care at a very affordable cost.

Medstar is a one point of contact for many corporate companies before referring their patients to specialty hospitals. While Medstar has two general medicine clinics in Ghubra and Hamriya, the Clinic in Samail has an addition of dental services and the newly opened clinic in AL Khoud has ayurvedic and physiotherapy services.

Announcing the latest polyclinic in Karsha, in the Al Dakhiliyah region of Nizwa with a visa medical facility, Seeniya Biju said "the team of doctors and staff of Medstar focus on providing the best medical care and services which are affordable to the public. Nizwa clinic also has a Medstar pharmacy. The Al Khoudh branch currently has ayurvedic and physiotherapy services. We plan to add family medicine and dental services soon."

"The Hamriya branch was taken over from Abu Ahmed Clinic which was popularly known as Dr Sabitha's Clinic over 35yrs in Oman, Seeniya Biju added.
Seeniya Biju, a popular name in the healthcare industry previously has served a health care chain for more than a decade and prior to that she was with popular corporate organisations in Oman. With her 23yrs of experience she takes the lead as the director and entrepreneur for Medstar clinics.
The other partners of Medstar include AR Biju, who is the complete in charge of new projects and expansions and also has varied businesses from construction, interior design to trading; Shaly Sabri and Sabri Harid are associate partners cum board members of Medstar group.