DUBAI – Line Investments & Property LLC (LIP), the shopping mall and management division of Lulu Group International, one of the largest hypermarket chains in the region, announced the soft opening of the Silicon Central, a three-level retail and leisure destination that will provide an enhanced shopping experience to its neighboring communities.

Salim MA, Director Lulu Group said, "Our aim is to offer the right kind of support to make our tenants and their brands successful. The team is committed to excellence in new age initiatives and for future growth and development of new sustainable concepts across the GCC."

"We have had great feedback about the user experience aspect of the largest Lulu Hypermarket which is the anchor store of Silicon Central, in particular about the dedicated cafe, live cooking areas, the sushi counter as well as the 100,000sqm Department store that offers home, electronics, appliances, fashion, shoes, kids, bicycle, eye express and outdoor sports and the BLSH beauty section with International cosmetics value brands. REO for value fashion brands and the wide range of Disney products are also popular. The wide range and convenience of products is currently the talk of the local communities," added Salim.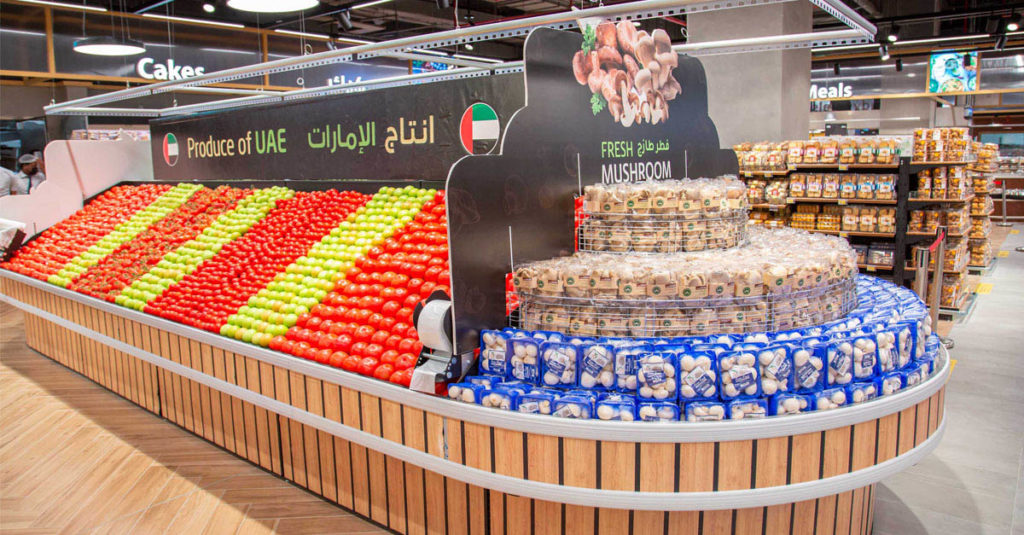 This unique design ethos is also reflected in Silicon Central which will be populated by plants, water, and natural light, recreating an oasis in the city. Targeting the highest certification possible with the LEED Platinum, the mall is an environmentally friendly project, using state-of-the-art technologies for waste management, energy savings, and sustainable services such as a bio-farming facility and electrical charging stations in the car-parking area. 
Silicon Central is considered a new landmark in Dubai, strategically positioned 12 km from the city-centre and 15 km from Dubai Airport in Dubai Silicon Oasis, the first eco sustainable district in Dubai focused on low carbon footprint, AI, and technology.
With a total of 81,500 sqm GLA and 3,500 car park spaces, Silicon Central will offer a broad mix of brands tailored to ensure shoppers' complete satisfaction.
Adding to the unique shopping experience, a diverse range of dining options will comprise of 24 casual restaurants and cafes as well as 21 food court units, making it the perfect place to catch up with friends and families in an enjoyable atmosphere or to enjoy a quick snack on the run.
A wide range of entertainment options are also on offer, including a 7,800m2 department store, a 12-screen cinema, a 6,800m2 Family Entertainment Centre, incorporating a 2,000m2 New Generation Entertainment Centre for both kids and grownups to stay active, plus a 2,500m2 gym to keep the community in shape. It's all about convenience and accessibility.
With such a broad range of options, Silicon Central is set to be the destination of choice for families and entertainment seekers throughout its immediate catchment area, which takes in a population of 500,000 people, and further afield.
With unparalleled expertise stretching across every conceivable specialist field of endeavours, including location-sourcing, design, development, management and marketing, LIP is fully committed to being the preferred investment and property management company in the retail and real estate sector of the regions it operates in. It currently offers 360-degree retail solutions in 23 malls in six countries, with several further properties planned for the future in new cities and markets.
Ends
Press release issued on behalf of Line Investments by Coral Coast PR. For further information, please contact Shereen on +971 502377987 or [email protected]
Media Backgrounder/Boilerplate: Line Investments & Property L.L.C
Line Investments & Property L.L.C, the shopping mall development and management arm of the Abu Dhabi based Lulu Group International, oversees the operations of an impressive line-up of malls in the Middle East Countries & India. With extensive experience in retail business ventures across the GCC, the in-house manpower expertise take projects from concepts stage, sourcing strategic locations, design and development, as well as marketing and operating the projects in their portfolio. As leaders in the shopping mall sector offering full 360-degree retail solutions, Line Investments & Property LLC overlooks malls in various countries with numerous new properties being planned in new cities and markets.