Muscat, 18 May 2020: Sheikha Amal Suhail Bahwan Al Mukhaini, Vice Chairperson of Suhail Bahwan Group has been elected as the Chairperson of the Board of Directors of National Bank of Oman (NBO) at the board meeting held yesterday (17 May 2020).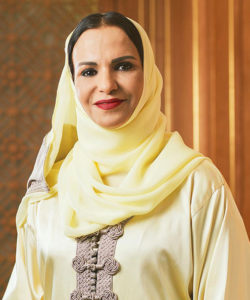 An accomplished leader and a proven business professional with a track record of successful business transformations consolidations and initiation of new business ventures, Sheikha Amal Bahwan has been a member of the Board of Directors of NBO since 2016. She also holds key positions in various corporate entities that include; Chairperson-Al Jazeera Steel Products Co SAOG, Sohar, Oman, Chairperson- Amiantit Oman, Chairperson – Oman International Hospital, Chairperson- DHL Global Forwarding LLC, Board Member- National Pharmaceutical Industries Co. SAOG, Board Member– Oman Oil Marketing Co. SAOG and Board Member – Oman Dental College.
A Postgraduate in Administration from Sultan Qaboos University, Sheikha Amal Bahwan has been trained in management and corporate governance at the Harvard Business School, USA and INSEAD, France.