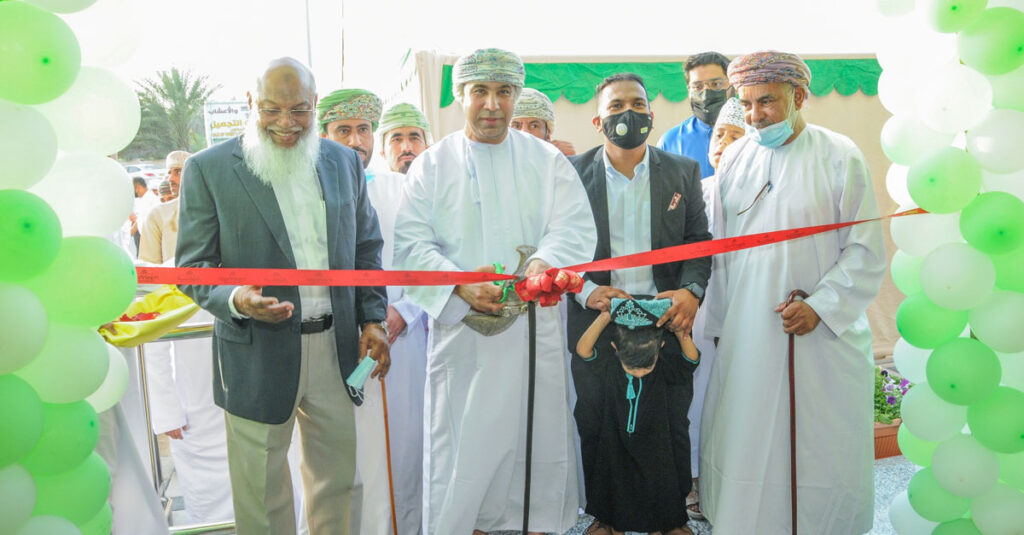 MUSCAT – Shahi Foods and Spices LLC – has recently launched its flagship food mart – 'Mashhoor' in Sohar, under the auspices of Shaikh Saif bin Muhanna bin Said al Hinai, Wali of Sohar. The store is Oman's first 'buy and mill' food mart that aims to elevate grocery shopping experience in the country.

Located centrally near the Sohar Intersection, and spread over an area of 500 square metres, Mashhoor is the result of Shahi's continued efforts to improve customer experience in the arena of food and spices. The main factor that differentiates the food mart from others is the in-house custom milling and roasting facility. Customers can choose from a range of top-grade Whole Spices and Whole Grains sourced by Shahi from across the world and get it milled according to their preferred consistency. Mashhoor is equipped with the latest, top of the class milling technology that has water-cooled grinders to ensure zero percent loss in flavour and nutrients, enabling customers to get the perfect blend with its authentic aroma intact. Customers can also blend spices and grains as per their requirement.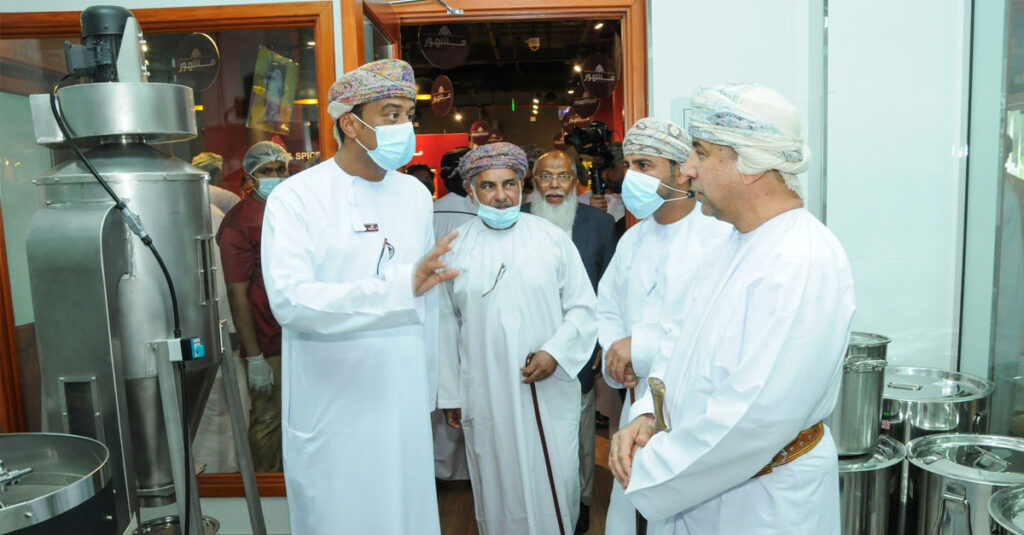 Shahi has the Middle East's largest coffee processing facility and produces the best kahwa blends in the region. At Mashhoor, coffee aficionados can custom roast and blend their favourite coffee. Choose from the range of top-grade coffee beans sourced by Shahi from major coffee producing countries in the world. The store provides some of the best blends of coffee by Shahi, moreover, the beans can be roasted to the customer preference – light roast, dark roast, extra dark roast, fine powder or coarse powder. And get it blended with spices like cardamom, saffron, cloves, and cinnamon.

Mashhoor also stores the whole range of Shahi products – spices, pulses, lentils, nuts, dates and dried fruits – premium quality meats and poultry products, confectioneries, beverages and other general grocery items.

Ibrahim Mohammed Nasar Al Rawahi, the Chairman of Shahi Foods and Spices LLC said: "We're incredibly proud that the quality of our products and trust in our brand has culminated in the opening of our flagship mart 'Mashhoor' in Sohar. Alongside fresh produce and everyday grocery items, it is the store's custom grinding and roasting facilities that are going to provide an elevated experience to those residing and working in the Sohar vicinity. A boon to have in any neighbourhood, 'Mashhoor's focus will maintain a wholesome reputation like our leading food and spice brand Shahi."

Mohammed Ashraf Mulamparambil, the Managing Director of Shahi Foods and Spices LLC elucidated: "In continuing the legacy of our brand Shahi, 'Mashhoor' aims to expand further in the coming years, bringing those residing and working in the Sohar community and adjoining areas the goodness of fresh grocery essentials conveniently via the store.

One of 'Mashhoor's biggest unique selling propositions is our brand Shahi itself. Every product goes through vigorous quality control in our state of the art in-house laboratory. Shahi is the only company in this sector that has a fully-equipped quality control facility. I personally oversee procurement to ensure that every product that enters into our factory is brought from the best sources. When one opens any Shahi product, one finds a distinctively fresh aroma and texture, as every item under the umbrella has been freshly roasted, milled, pounded and packaged."

A flagship retail outlet from the house of Shahi Foods & Spices LLC, 'Mashhoor' is the brainchild of Mohammed Ashraf Mulamparambil and Ibrahim Al Rawahi. Founded in 1986, Shahi Foods & Spices LLC has a legacy spanning over 35 years, and is Oman's leading brand in the categories of Pulses, Lentils, Spices, Nuts, Dry Fruits and Arabic Coffee. Through the launch of 'Mashhoor', it is the company's mission to uplift the sultanate's shopping experience in the fresh spice, coffee, wheat and grocery industry in particular, while enhancing the overall customer experience in general.