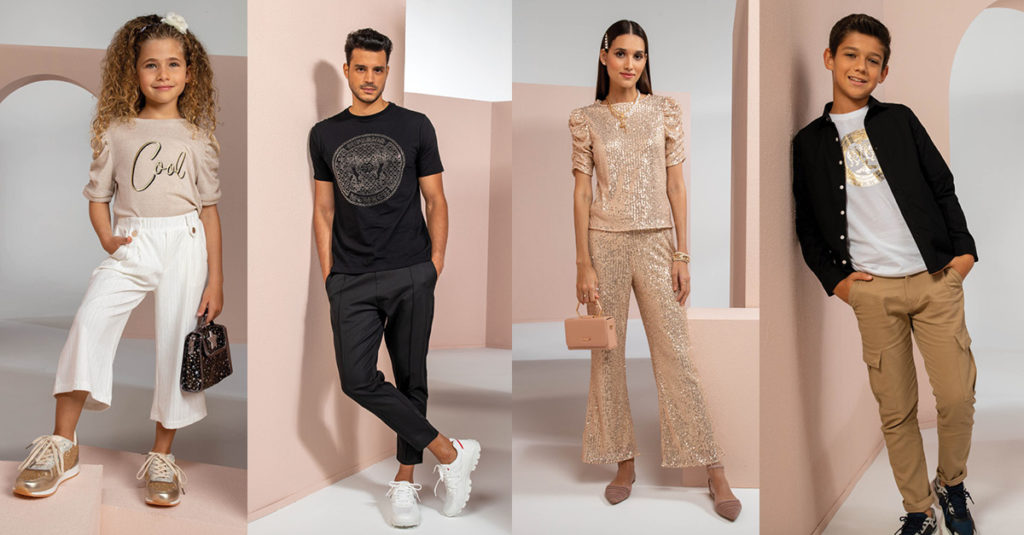 MUSCAT – REDTAG launched a brand new collection across its entire range of offerings, which will make perfect gifts for loved ones, and liven up celebrations for the entire household, during the upcoming Eid al Adha festivities.

"We wanted to delight all ages and the entire family, this Eid Al Adha, and I'm confident this collection will exceed the expectations of our customers", said Shehbaz Shaikh, Chief Retail Officer at REDTAG. "When curating our collection, we try and reflect the identity, aesthetics, and expression, of our customers; with a twist that they might find exciting and intriguing. We believe this Eid collection typifies that approach, and we're excited to bring it to our loyal customers, for this special time of year", Shehbaz concluded.

The REDTAG Eid collection for women features the perfect mix of subtle and extravagant, with satiny peach, shimmering pink, and gorgeous sequins, accessorized with clutches to match, and sophisticated footwear. For the young ladies and gentlemen of the family, the REDTAG kid's collection blends adorable and trendy. Spoil the young ladies this Eid, with charming dresses in gold, cream, and angelic white; and bring out the jaunty brat in the young gentlemen, with chic and energetic summer outfits, heavy on denim and khaki, offset with variations on the classic white tee, and bright, eye-catching shirts. The REDTAG men's collection has a trendy and suave, but relaxed casual air, this Eid; with an emphasis on slick fits and sleek designs, in black, tan, and grey, with a touch of traditional motifs, and paired with season appropriate loafers and sneakers.
The REDTAG homeware collection for Eid al Adha has been curated with exceptional attention to detail. Whether it's the gold motifs on china and glass, sleek gold abstract serving trays, or wonderfully-crafted hammered gold serving bowls, there's more than a hint of the regal, in the REDTAG tableware collection. And REDTAG's soft furnishings are sure to add the finishing touches to any ensemble, and every room in the home.

For more information, and to browse through REDTAG's latest collection, please click here.