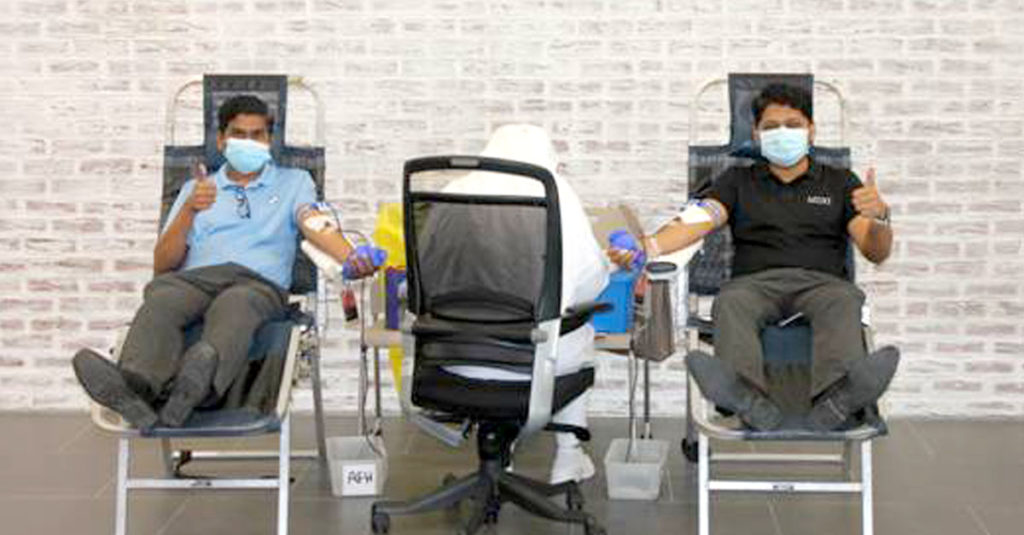 MUSCAT –  Al Jenaibi International Automobiles LLC (AJIA), the official importer of BMW Group vehicles in Oman, successfully conducted a Blood Donation Drive recently at its Muscat showroom.

With the aim of raising awareness on the importance of blood donation in the Sultante, the initiative attracted close to 100 residents, including AJIA employees, their friends and families, and BMW and MINI customers.

Serena Srour, Marketing and PR Manager of Al Jenaibi International Automobiles LLC said: "AJIA's Blood Donation Drive is testament to our commitment to the communities and people in Oman. We are delighted at the altruism and overwhelming response from our staff and clients, who were happy to help and donate to such a noble cause.

"We are confident that this initiative will go a long way in saving lives and reaching those in need during these challenging times. It is one of the most gracious ways of giving back to society, and moving forward, the dealership aims to make this initiative a reoccurring event on a quarterly basis."

For more information, please call 9617 8383, 9617 9393, 800 50008 (toll-free) or visit www.bmw-oman.com.