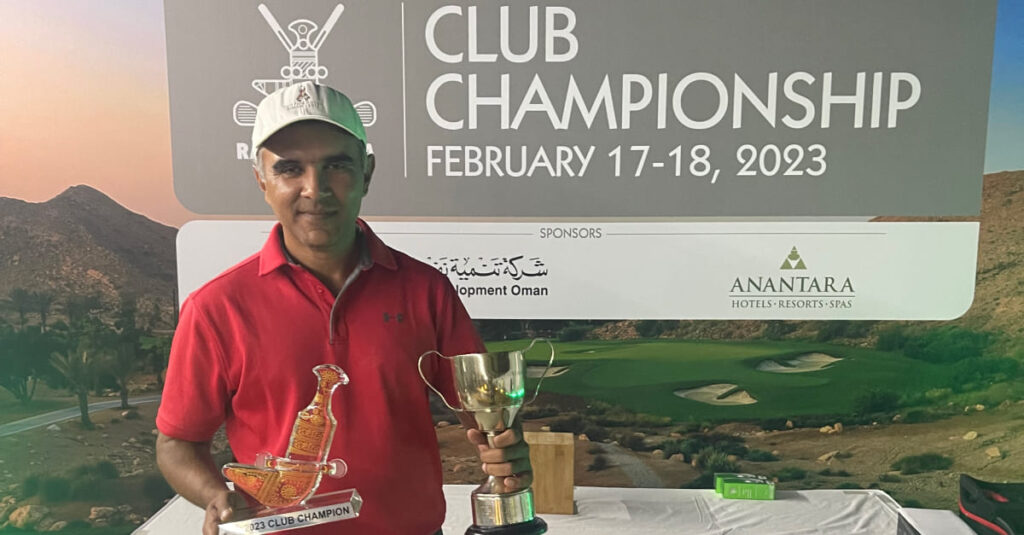 MUSCAT – A prime destination that brings together passionate golfers from around the city, the Ras Al Hamra Golf Club recently hosted its 52nd Club Championship on February 17-18, 2023. The eagerly awaited annual tournament, which was sponsored by Petroleum Development Oman (PDO) and Anantara Oman, attracted 60 seasoned golfers to compete for the prestigious Adair Cup and the title of Club Champion.

After swinging his clubs to some challenging holes and a stellar performance on the course, Navid Ahmed emerged victorious and was honoured with the highly-coveted 2023 Club Champion trophy. With a score of 80, Ahmed was the Day 1 leader and took a two-stroke lead into the final round over Juan Moreno. In the final round, Ahmed shot a 79 which included four pars and one birdie on his last 5 holes.

Ras Al Hamra features an 18-hole layout and is recognised for being Oman's first completely floodlit golf course which also has a dedicated floodlit practice area. Designed by Graham Marsh Golf Design, the semi-private facility overlooks the Gulf of Oman and is a desert-style course that has been thoughtfully developed amongst arid wadis and coastal hillsides. Officially inaugurated in 1969 as a sand course, it has evolved with time and has been transformed into a grass course. Lined with trees, native shrubs, and plants, the landscape blends seamlessly into the adjoining environment. Strategically placed tees with large double greens as well as alternative locations contribute to creating a par 71 layout varying from 5,400 to 6,500 yards which provides an exceptional golf experience. In addition, Ras Al Hamra also has a Golf Academy that offers diverse coaching options with professional, PGA-qualified instructors.

By hosting prominent tournaments like the Club Championship, Ras Al Hamra further reaffirms the Sultanate's position as a unique golfing destination with premium facilities.