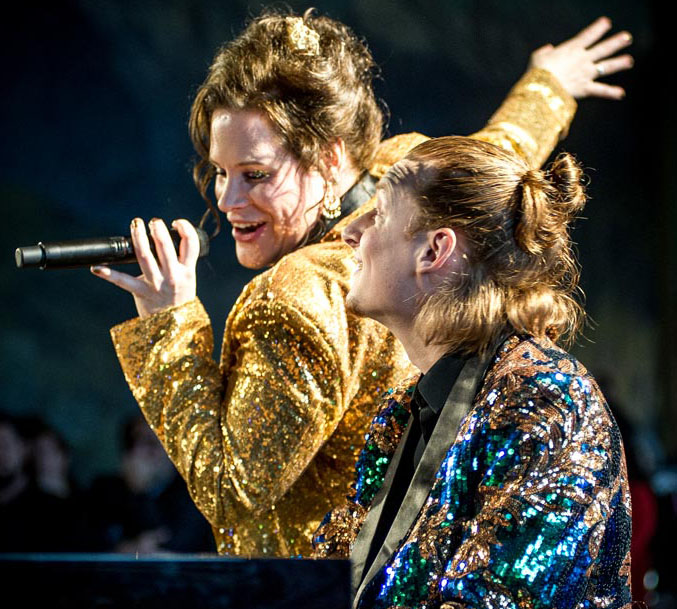 Saskia Stäuble and Michael Odermatt
Opera-Pop duo from Switzerland, Dust of Soul
It is generally known that people are afraid when a situation gets out of control. When we are confronted with bad news every day, we move back more and more – 'social distancing', as they say. But this can also have a positive aspect.
Being thankful
Michael and I, we start our mornings being thankful for waking up and feeling the life energy. We then get up, open a window, sense the wind on the skin, see the sun, this fulfill us with pure joy.
Time to meditate
Thereafter each of us finds some time to meditate. Asking: what do I really want in my life? Where is my focus? Towards growth, fear, sadness? Getting to know myself better? What tools can be valuable for the future? Asking myself how I can positively impact friends and family, and people  around me so they can get back the joy of life.
With these positive thoughts, the meditation sessions are ended. Then we begin to message a few positive words to our beloved ones. Seriously meant attention.
Express feelings in lyrics and melodies
We focus on our work, writing songs and creating music. We try to express all our feelings in lyrics and melodies, all on one point. Suddenly we notice messages on our phones. Lovely responses and graceful "thank yous" from friends saying we have made them happy and they have gained strength and hope. Despite social distancing, our hearts are always connected. We are still able to help one another without physically meeting. Because real friendship will survive a pandemic or even a global crisis!
Life is about change
During this current global pandemic crisis we all meet our limits, all kinds of limits, if not emotionally and physically. Happily, only when we meet our limits, we start to change. Otherwise we stay within our comfort zones. In times like these we are reminded that life is all about change. This is how new life is born. Change may be scaring people. But what if change is the only and ultimate key to growth and development? And to achieve something that has always been thought impossible? Each crisis unveils chances. And we should take the chance to grow.
Use this time to know yourself
Begin to use this time to get to know yourself better and right now in the present than later. And keep moving forward on your own path towards the future. Most importantly, let us be grateful for what we have experienced and for what we will experience in the future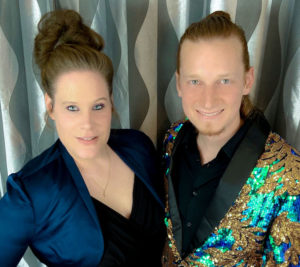 (Dust of Soul : Singer Saskia Stäuble, known as "Dusty" and pianist Michael Odermatt, known as "MiKey". Opera-Pop duo from Switzerland.)
[email protected]   www.dustofsoul.com
Check out their 2019 album:  DUST OF SOUL IN  COLORS on www.lnk.site/dust-of-soul-in-colors
AVAILABLE NOW ON ITUNES – SPOTIFY – GOOGLE PLAY – AMAZON – APPLE MUSIC – YOUTUBE
FACEBOOK: www.facebook.com/dustofsoul
YOUTUBE: www.youtube.com/dustofsoul
INSTAGRAM: www.instagram.com/dustofsoul)