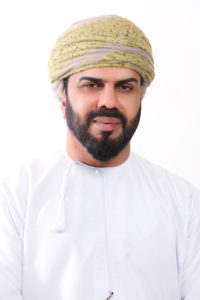 MUSCAT – Ooredoo's Chief Financial Officer (CFO), Abdul Razzaq Al Balushi, was named one of the region's top CFOs by the New-Age Finance and Accounting (NAFA) newspaper. The NAFA CFO POWERLIST, which coincides with the New Age Finance and Accounting Summit, recognises 30 CFOs in the Middle East for their exemplary achievements, finance leadership, and innovation.
"I am honoured to be included alongside some of the region's most accomplished CFO's and am especially grateful to my Ooredoo family whose commitment to excellence and development have made it possible," Al Balushi said of the news. "There is probably no more pertinent time to address the changing face of the finance landscape and the challenges and opportunities that new technologies present. The award not only serves to highlight Ooredoo as a forward-thinking and future-ready organisation, but also places the Sultanate on a regional stage."
Al Balushi, who joined Ooredoo in 2016, and is a veteran with nearly 30 years' experience in finance in different industries, was also invited to a panel discussion at the online event, addressing the subject of Leading Finance in Disruptive Times. With a strong track record in transformation both within the finance function and throughout the organisation, Al Balushi has spearheaded a number of major projects in business process improvement and customer engagement that steer Ooredoo through its digital transformation journey. Al Balushi believes that New Age CFOs are not just conventional finance and accounts experts, but have a broader mindset, and today they are economists, commercialists, technologists and strategists; necessary to remain close to highly volatile market activities and mitigate risks against any business disruption.
Al Balushi's vast work experience came from banking, oil and gas, shipping, business consultancy, commodity trading and the telecommunication industries. Al Balushi holds an MBA from the University of Strathclyde, UK. He is also a Certified Treasury & Finance Professional (CTFP), Accredited Financial Analyst (AFA) and Chartered Economist (ChE). In addition, he holds certificates in accounting, banking & trade.