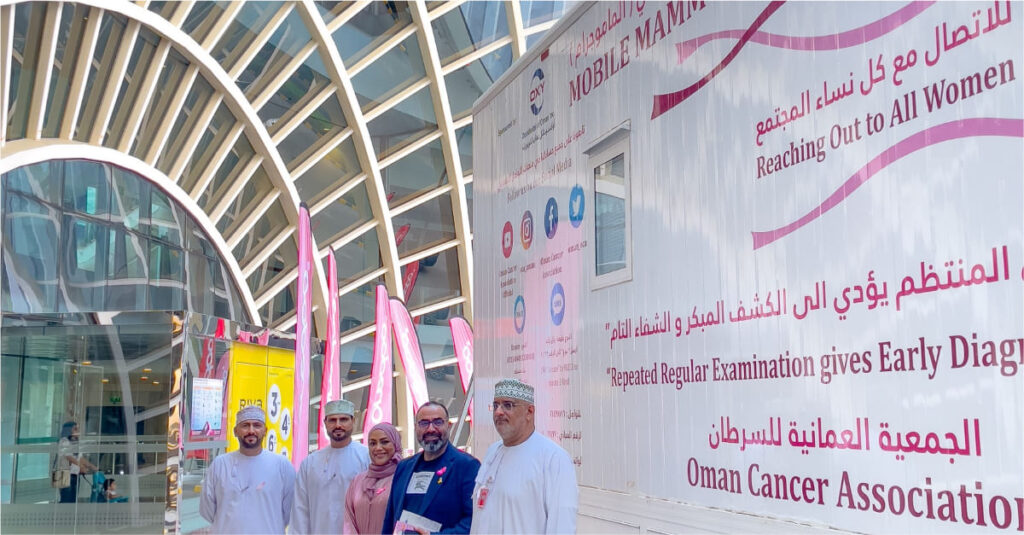 MUSCAT – October is known around the world as the Pink Month, because of a global effort to raise awareness of breast cancer and how to navigate prevention and early detection. This year, in partnership with the Oman Cancer Association (OCA) and Muscat Grand Mall, Ooredoo is supporting Breast Cancer Awareness Month with a campaign allowing women in Oman over the age of 40 to be screened free of charge. Through this campaign, Ooredoo aims to underline the importance of regular check-ups and that early detection matters.

Ooredoo is committed to being a company with a purpose beyond profit. They are advocates of women's empowerment and enablement as well as caring, and stress the importance of not putting off regular health screenings because of cost, fear, or just because they are too busy being their family's caretakers. Breast cancer prevention and early detection, which includes self-exams, regular clinical exams and mammograms are important and can save lives. Indeed, experts have confirmed that early detection when something is still tiny gives the very best chance of successful treatment.

The free screening took place in a Mobile Mammography Unit at Muscat Grand Mall, with the first day being for Ooredoo staff and the second day for members of the public. Mammogram tests take just 20 minutes and Ooredoo is now encouraging women countrywide over the age of 40 to get tested regularly. To learn more about breast cancer, including causes, signs, symptoms, and screenings, please visit https://oca.om/breast-cancer. 
Ooredoo's efforts to support Pink Month are part of 'Ooredoo Goodwill'. The all-encompassing term covers various Corporate Social Responsibility activities and initiatives that Ooredoo drives and takes part in to make a real difference in the communities it serves. Ooredoo customers can also donate to OCA by texting 'Donate' to 90233 or donating through the Ooredoo App.