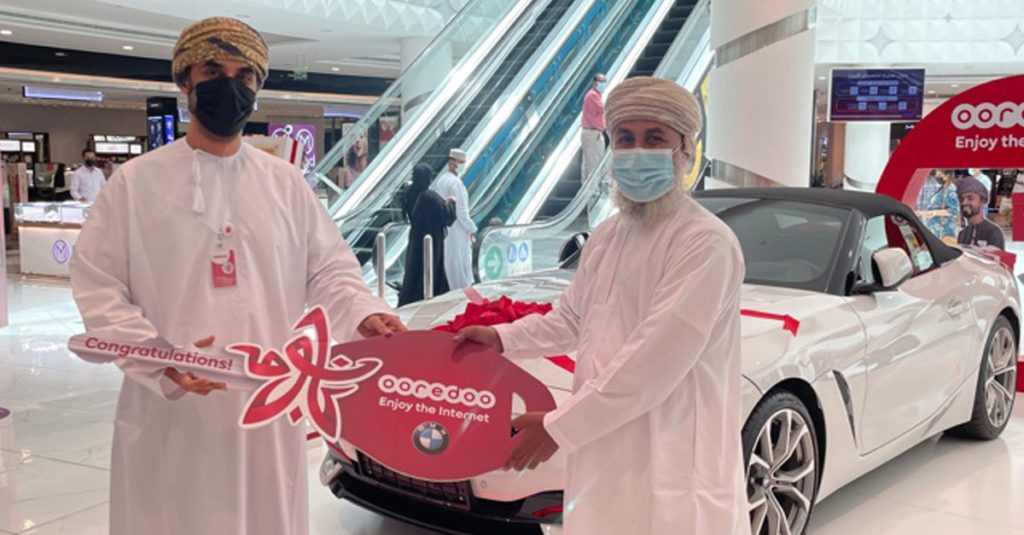 MUSCAT – Six lucky Nojoom members grabbed incredible prizes that included the latest iPhone, the popular PlayStation 5 and the grand prize of a stunning BMW Z4 during the latest Nojoom raffle draw.

All Nojoom members were automatically entered into the daily and weekly draws, which saw some amazing prizes being given away; anything from GBs of data, local and international call minutes, and the massive prize of a car! This is one of many ways Ooredoo gives back to long-standing loyal customers.

Nojoom members can earn points by simply paying Ooredoo bills on the app that can be redeemed as discounts and have access to exclusive offers from over 100 partners across Oman.

With a growing number of members, it's just one way that Ooredoo is pioneering an awesome customer experience. Nojoom is available through the Ooredoo app, available on iOS, Android and as a web app for all other smartphones. Don't miss out to sign up today and start earning points now!