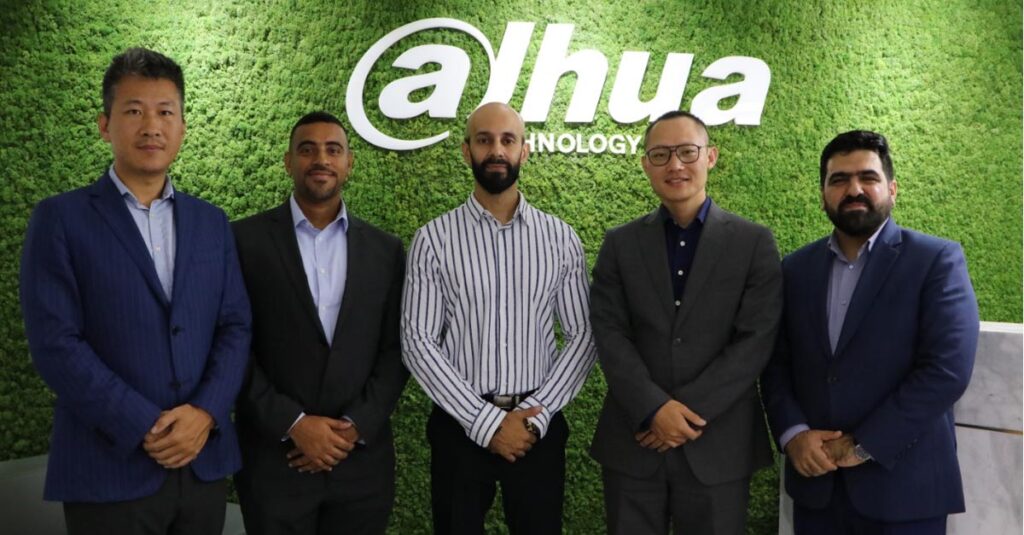 MUSCAT – Continuing to stay ahead of the technology curve, members of Ooredoo's ICT team recently visited the Dahua Dubai Innovation Centre to explore the latest video-centric smart IoT solutions. The visit was part of a strategic partnership between the two companies, which is focused on developing CCTV and IoT to assist in large-scale infrastructure mega projects and smart cities, and monitoring and support services for civic issues like traffic congestion, monitoring wildlife, and tracking waste streams, all of which contribute to the key objectives of Oman's 2040 Vision for a digitally-enabled and technologically-advanced society.

Saied Al Lawati, Director of Business Marketing and ICT Solutions at Ooredoo, said, "Smart technologies enable businesses and families to detect and respond to safety and security risks more quickly, accurately, and effectively than ever before. They also provide value beyond security, such as enabling cities, businesses, and other organisations to incorporate the visual data captured on cameras as part of their smart solutions. Visiting the Dahua Dubai Innovation Centre furthered our understanding of the benefits of these kinds of technologies and their huge and untapped potential to support businesses and government entities in Oman."

Brant Shen, UAE Group Country Manager at Dahua, added, "We're pleased to continue to enhance our collaboration with Ooredoo as together we grow the IoT sector and drive innovation towards a technologically-advanced future. Having safer cities, businesses, and organizations is in everyone's interest, and to do so require the suitable ICT infrastructure. Our Dahua Dubai Innovation Centre demonstrates how our end-to-end security solutions, systems, and services can create value for city operations, corporate management, and consumers."

As it continues to enhance its ICT capabilities, Ooredoo is collaborating with a growing number of leading tech specialists and service providers. Complementing its core offerings, its expanding portfolio of ICT solutions are elevating businesses' technology infrastructure and supporting them on their digital transformation. Capitalising on its seamless network and customer-centric approach, the company's tailored solutions are shaped to transform businesses of all sizes to help them achieve growth and contribute to Oman's development.