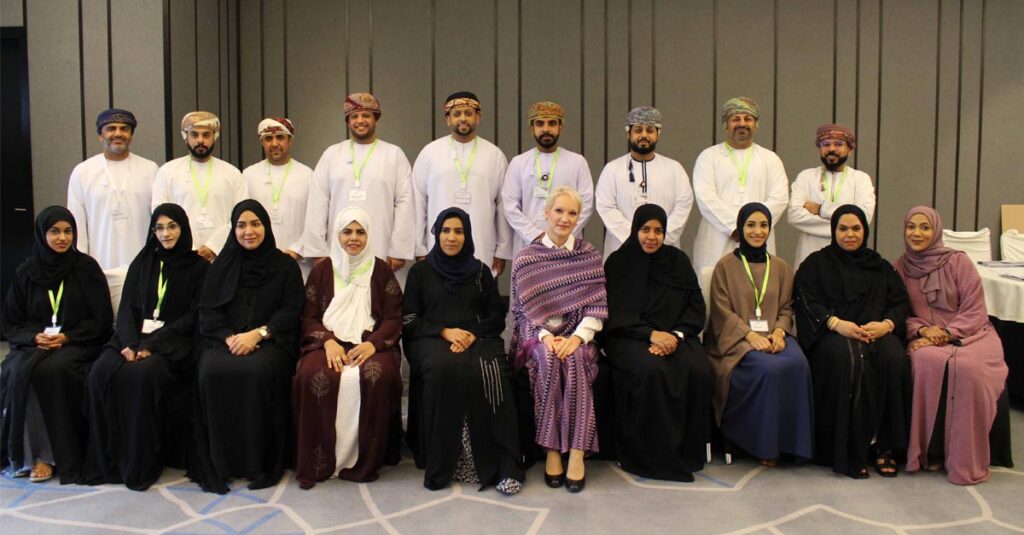 MUSCAT – Bank Muscat continues to upskill its human resources by providing a range of learning and development opportunities to its employees. Recently, the bank commenced the training of new batches of Branch Managers through its Jadara Branch Manager Development Programme for 2022.

Thirty-nine employees from Bank Muscat and Meethaq Islamic Banking are taking part in the 8-module long programme, in two training batches being conducted by the bank's Jadara Academy along with subject experts from 3 eminent training institutes.

The development of human resources is always a top priority at Bank Muscat, which makes substantial allocations in its annual budget for training and development of staff at all levels. The regular training provided to its employees are part of the bank's efforts to further strengthen its leadership pipeline and nurture internal talent take up additional responsibilities in the coming years. A number of Bank Muscat employees who are taking part in the training expressed their happiness and appreciation for the various efforts made by the bank to develop Omani cadres in the banking and financial sector.

The Jadara Branch Manager Development Programme is designed to be at par with "in class" branch manager development programmes and has over the years provided the bank with well-developed and talented branch managers. It blends online learning, classroom workshops and reliable assessments.

Siham Khalfan Al Mughaizwi from Al Mulladdah Branch of Bank Muscat said: "Bank Muscat has always accorded top priority for human resources development and I am grateful for this training and learning opportunity, which will be crucial in performing to the best of my abilities especially that it focuses on strengthening the skills and capabilities of employees and give them an opportunity to discover their strength. Completing this programme will have a major impact and help each one of us present here today to move up in our respective careers. This programme was enriching because it included topics such as administration, decision-making and taking on new responsibilities."

Abdul Aziz Saif Al Raisi from the Sohar branch of Meethaq Islamic Banking from Bank Muscat said: "I would like to take this opportunity to thank Bank Muscat for providing its employees with continuous learning and training opportunities. Since I joined the bank in 2011, I received support through different training programmes. This programme, which was developed by Jadara Academy, went a long way in improving our professional performance. Such programmes are important because they help providing a work environment, which helps us perform our duties in the best way possible."

As one of the top employers in the Sultanate of Oman, Bank Muscat constantly invests resources and time to further develop the skills of its employees and help them reach their peak potential. From the moment of joining the bank, suitable training and development opportunities are provided to make employees skilled with work-related processes and procedures such that they can deliver to the best of their abilities.

In 2021, the bank provided over 15,000 learning opportunities to over 3,800 employees across various functional and knowledge areas. It also provided 13 external scholarships and 68 internal scholarships to its best talents as part of the efforts to contribute to the overall growth and development of a knowledge-based economy in line with the goals of Oman Vision 2040. It is a matter of great pride that most of Bank Muscat's senior and middle management have reached their current positions rising within the bank's ranks over the years after being provided ample learning and development opportunities.