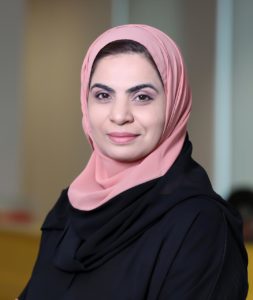 MUSCAT: July 2020 – In light of overwhelming support amongst its workforce, Ooredoo is continuing to promote remote working, with as little as 10 percent of its employees headed back into the office to date. It comes just as the Ooredoo Group announced an extension to its Work-From-Home procedures, allowing those whose work doesn't require being physically in the office, to continue working remotely until the end of 2020.
Amaal Al Lawati, chief people officer at Ooredoo, said, "Our main priority is always to ensure the safety of our family members and our customers, and early on in the pandemic we enabled our employees to work from home. From the beginning we took it not as a challenge, but as an opportunity for us to accelerate our agile, digital, strategy and culture, and we are so grateful to our employees for taking on these changes with positivity and great resilience. Because of the pandemic, this was initially an enforced trial, yet we are happy to say it has been successful and we will continue to use what we have learnt as building blocks as we continue to lead the Sultanate's digital transformation moving forward."
A long-time proponent of digital transformation, Ooredoo was able to mobilise quickly in the very beginning of the pandemic, enabling the majority of its employees to work from home, while ensuring they had both the technologies and the capabilities to do so. In a recent survey, 92 percent of employees said they thought their team was working well together to support each other during the COVID-19 situation, while 86 percent expressed satisfaction with working from home, and that they had the access to the resources and support to do their job effectively.
To find out more on what Mohammed Al Thani, Deputy Group CEO and CEO of Ooredoo Qatar, has to say about working from home, go to: https://www.linkedin.com/posts/ooredoo-group_activity-6688070881958350848-RunH.