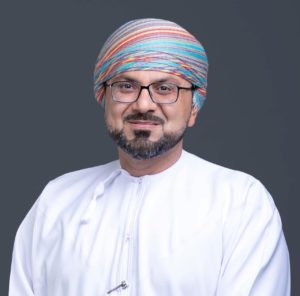 MUSCAT: July 2020 – Bank Muscat has launched a new feature in its Mobile Banking app, which will allow a customer to make Eidiya (Eid gift) transfers within the bank to multiple accounts with just a single click.
Using the new option, a customer can make transfers up to 10 beneficiary accounts at a single time. Customers can download the latest version of the Bank Muscat Mobile Banking app from the Apple App Store, Google Play or Huawei AppGallery to take advantage of the Eidiya feature.
The new functionality will help ease the selection process of beneficiaries for personal banking customers. To use the feature, a customer simply needs to click on 'Transfer' and then "EID Gift" after logging in. The customer will be taken to a page with the options to 'Initiate a Transfer' and 'Manage Your Groups'. The 'Manage your Groups' option allows the viewing / modification / deletion of all the groups created, while the 'Add Groups' option will allow new groups to be added. Group names and beneficiary details can be viewed under the details of each group.
Customers can create multiple groups and select up to 10 beneficiaries in each group. The 'Initiate Group Transfer' feature allows the user to select a group of beneficiaries and transfer to all the accounts at a single time. The users can make multiple Group Transfers in a day. The process of adding names to the group is highly intuitive and the group is added to the database once the user confirms the process through entering an OTP.
All transactions are made in Omani Rials and the amount is debited from the account chosen by the customer. The customer will get SMSes for the amount transferred to each beneficiary. Also 'Mini statement', 'Detailed statement' and 'View transaction history' under the 'Within Bank Muscat' tab will have records for each beneficiary for better tracking of all transactions.
It is important to note that different amounts can be transferred to various members within a group of beneficiaries. This functionality has been introduced for the first time in Oman and many bank customers will find it highly useful during the upcoming Eid Al Adha festival.
Commenting on the new feature Amjad Al Lawati, AGM – Cards and eBanking, said: "Eidiya is an important Omani tradition that spreads joy and happiness in the hearts of children during festive occasions and Bank Muscat is happy to share with our valued customers the joy of Eid Al-Adha by offering them the option to offer Eidiya through the bank's mobile application. This feature is particularly useful during the current circumstances to transfer Eidiya electronically, without receiving cash. The bank is proud of its customer-centric approach and continues to launch new products and services for the benefit of its customers as per changing times. I take this opportunity to wish Eid Mubarak to all our customers on the occasion of the blessed Eid Al Adha."