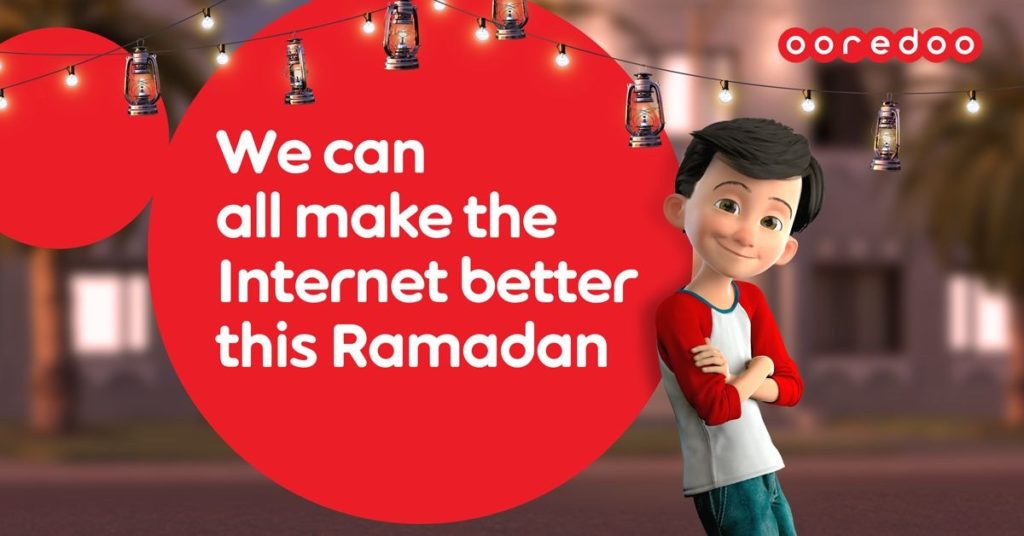 MUSCAT – Ooredoo has kicked off its Ramadan campaign by reminding internet users of the importance of keeping children safe. As people continue to navigate through the pandemic, more people and children are spending longer hours connected to the internet, and it is important to make sure they use the internet safely and responsibly.

Throughout the month, the telecoms company will be taking to social media to highlight various common issues from scammers to age-inappropriate content, encouraging people to safeguard their personal privacy, and the privacy of other users, particularly children. It's all part of Ooredoo's belief that, only through collective responsibility, can the internet be a safer and more inspiring place to be.

Its ongoing efforts also include the recently launched 'Safe & Sound' app, which offers real-time location services and parental controls functionality to give parents peace of mind. It also offers a variety of helpful features including: family location, detailed location history with real-time location tracking and location "breadcrumbs;" SOS family alert, geo-fencing and safety areas, immediate notifications on smartphones and smart watches, screen time limits, app installation blocking and web filtering. It's an all-in-one way to keep children safer.

Raed Mohammed Dawood, Director of Branding, Communications and Corporate Affairs at Ooredoo, said, "Ramadan is a time when we are all focused on bettering ourselves and caring for others, not to mention a time when internet usage goes up, especially during COVID conditions. It provides the ideal opportunity to highlight this very important issue. We know that many people find internet safety an intimidating subject and struggle to know where to start, especially when it comes to protecting their children online. Through investing in the latest security and protection technology, as well as building community awareness, we aim to address this, offering parents easy-to-use and helpful solutions to make the net a more secure for the whole family."
Not just in Ramadan, but all year round, Ooredoo helps customers to enjoy the internet, but making sure they are doing so safely, to provide them with an all-round exciting and rewarding digital experience. Click here https://youtu.be/wH2ol7aY0zs to watch a short animation on how together; there is hope in making the internet a safer and happier place for all ages to enjoy.