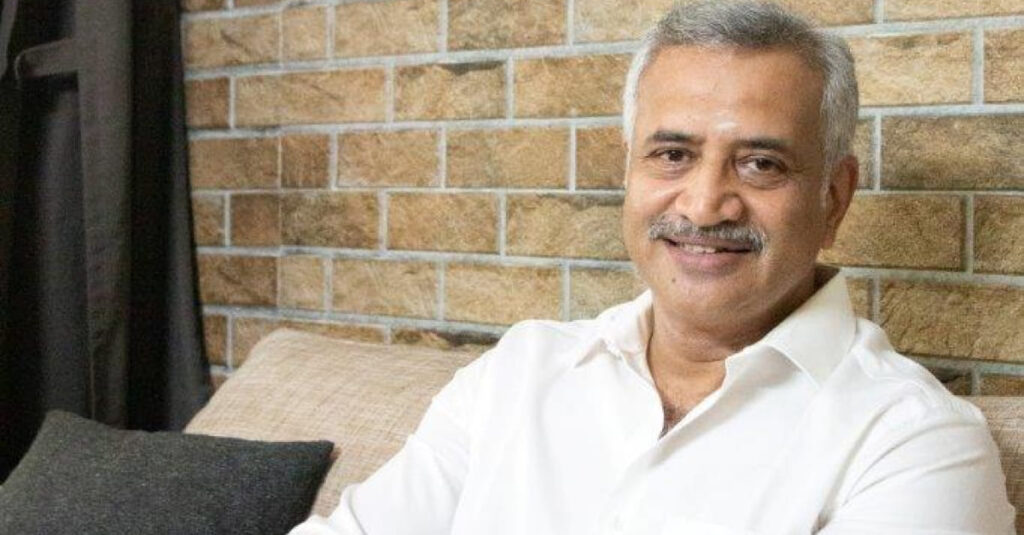 Sultanate may witness an e-cycling revolution soon

The day is not far off when Oman will witness business and leisure commuters in the country zipping off on electric bicycles, or e-bikes, as they are popularly known.

Welcome boost
Oman's bicycle market may soon get a welcome boost with the addition of e-bicycles, and spark off a whole new trend of eco-friendly bicycles, which have multi-layered benefits to the rider or commuter.

Great interest
These predictions are based on the great interest in Oman displayed by the Indian (Chennai) based company Daijo Pvt Ltd., as a potential launch pad for their best-selling e-bikes, Pedaleze and Rideeze, to the GCC region and other Gulf states.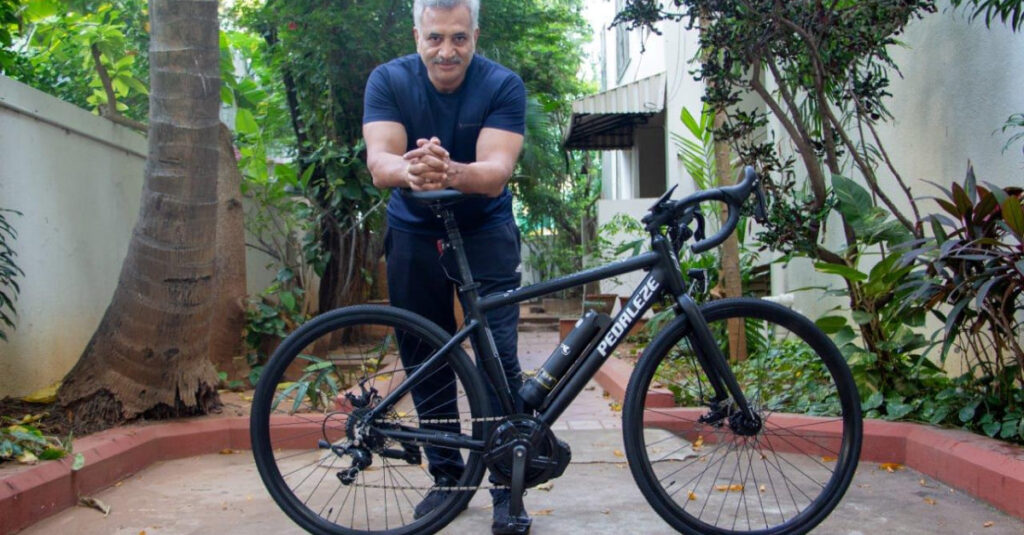 E-cycling revolution soon
The e-bikes' multifarious benefits, the most significant of which is its contribution to overall health, cardiovascular conditioning, improving brain function and maintaining a healthy body weight, indicate that an e-cycling revolution in Oman is on the cards, providing Daijo gets the right entry.

Many pluses
Among the many major pluses of owning an e-bicycle is that it provides a great option for a solo, but efficient means of transportation. The popularity of e-bicycles is rising and is providing a perfect alternative to cars, trucks, SUVs, motorcycles, buses and other vehicles for commuters, especially city dwellers, reports on e-bicycles note.
These and many mantras are voiced out by the promoters of the Pedeleze – currently the rage in the Indian e-cycle scene after it was successfully launched in mid 2021 as India's "first connected pedelec (a feature that helps monitor the rider's performance)". Daijo, the parent company, was launched in 2019.

Contagious enthusiasm
While Daijo is yet to enter Oman, the enthusiasm of the company's top brass is contagious. They believe that an entry to the Sultanate is a given and also feel that Oman has the right environment to kick off an e-bikes' revolution in the region.

New era of fitness consciousness
"We have been scoping Oman and the rest of the Gulf Cooperation Council (GCC) countries and hope to make a breakthrough soon," Shivashannkar P.C., chief executive officer, Daijo, told Black & White, recently.
He stressed that they were interested in achieving sales, but was also keen on sparking off a brand new era of fitness consciousness in the Sultanate, which they believe would be the end result of launching the Pedaleze and Rideeze e-bikes. Of course, the market potential of e-bikes in Oman remains to be tapped, but it is there. And Daijo's proposed entry with their e-bikes would set the lead.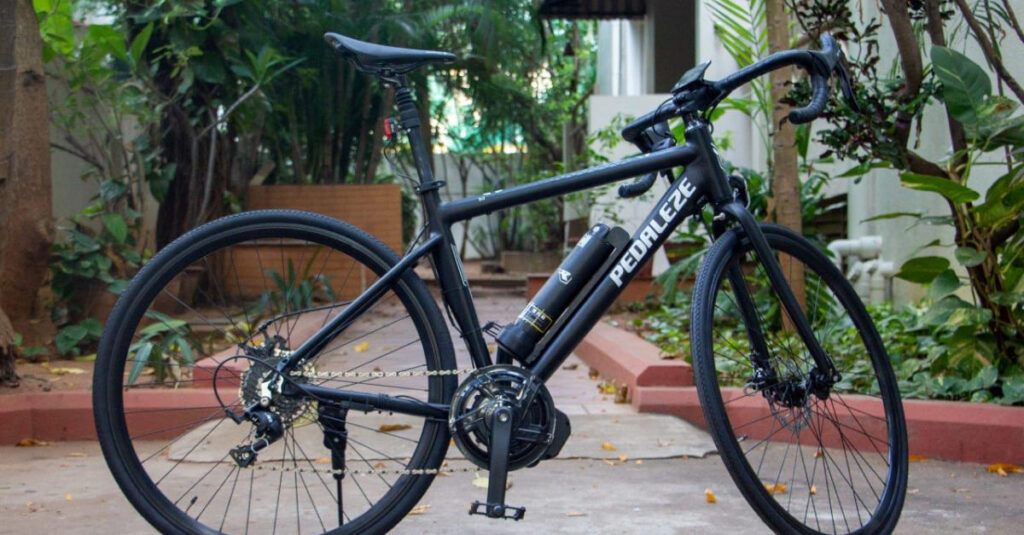 Ideal partner
"The initial plan would be to prospect the right partner for us in Oman who would position and sell Pedeleze and Rideeze e-cycles in Oman. We are willing to wait it out and find an ideal partner who would not just be our distributor, but one who would also promote wellness using our brand as the platform," Shivashannkar noted.

One billion by 2030 in India
In India, the market for e-bikes has been growing in recent years. In fact, a recent report suggests that the Indian electric bicycle market, which is currently valued around 21.4 million dollars, would reach one billion dollars by 2030. So if Daijo's proposed entry works out, Oman's bicycle world would also get a great boost.

Gain momentum soon
"We are currently prioritising the GCC region as we strongly believe that cycle and cycling, and above all, e cycling, would gain momentum soon and the benefits coupled with competitive pricing would surely assist us to make a mark in the GCC. "We are open to initiate dialogue with interested individuals or establishments who would want to represent us in Oman and other parts of the GCC," Shivashannkar said.

Excerpts:

Is there a major difference between an e-bike and an e-bicycle?
In most cases, e-bikes and e-bicycles are interchangeable terms and referred to as the same. In markets such as the US, Europe, Canada, Taiwan and China, a bicycle, which is equipped with an electric motor and rechargeable battery that helps power the bike, is referred to as an e-bike. However, in the emerging market, we see the distinction between e-bikes and e-bicycles where the former is referred to as a bike that has a throttle, similar to motorcycle and does not require pedalling, while the latter may refer to a bike that requires pedalling to activate the electric motor.

Is there a big price divide between an e-bike and a traditional bicycle?
E-bikes are costlier than traditional and ordinary bicycles owing to the addition of motor and battery. E-bikes and e-bicycles have their respective spaces. They differ in build and purpose. While e-bicycles are designed for a single rider and short distance commute and wellness with a speed restriction of 25kms per hour, the e-bikes are built for two; for long distance and speed in excess of 45kms per hour.

How did the idea of Pedaleze/Rideeze come into being?
It was born out of a desire to contribute towards the wellness of the planet and its people. We live in a world where innovation has made life easier but it comes at a cost to our health and environment. With this realisation, we look at everything we do through the lens of a sustainability glass today. At Pedaleze we look at taking care of our health and wellness and they will take care of the rest. Cycling has been our chosen form of exercise and it has transformed my health and well being: From being obese at 47 to being fit today.

The idea of Pedaleze was born out of a desire to share this transformation with as many people as possible. During our market surveys we discovered that many market executives suffered from some non-communicable diseases owing to sedentary lifestyles and poor eating habits. Hence to make cycling more accessible we hybridised our bikes with electric assist, making it easy to overcome the deterrents of a long and challenging ride. This has made Pedaleze an addiction for wellness as our customers have discovered. Our commercial launch was in 2021 but we have been testing and refining our bikes since 2019. Pedaleze is more than just a bike – it is a commitment to our health and the health of the planet.

How much does the Pedaleze cost?
The e-bicycles will start from 500 dollars and go upto 1000 dollars. The pricing is based on the sophistication that is built into the cycle for obtaining both cycle and rider telematics, whereas the e-bikes and standard e-bikes, depending on the range, start from 800 to 5000 dollars.

Could you highlight the main features of an e-bicycle?
To understand the features of the e-bicycle, one needs to understand the main features that constitute the e-bicycle – these are the bicycle, the motor and the battery. Coming to the bicycle, the design, aesthetics, ergonomics, the build quality etc., plays a very important role in the ride quality. While the motor defines the power, the battery defines the range. At Pedaleze we design a bicycle, keeping in mind the rider's comfort and ergonomics.

What is the highest speed on an e-bicycle? Would you need a license to ride it?
Coming to the motor on the e-bicycle, the power is generally kept at 250 watts except in some countries where it is allowed to be in excess of 250 watts and allowed to go up to 1000 watts. This category is referred to as Speed Pedalecs. Depending on the motor position, the power of the bicycle is defined. When motors are placed on either the front hub or the rear hub, these bicycles are referred to as hub drives. When the motor is placed in the centre of the bicycle, around the pedal crank area, they are referred to as mid drives. Mid drives are in general more powerful and efficient when compared to a similar-sized hub drive. Bicycles with 250-watts power do not require type approval nor does the rider need a license. The speed limits of these bicycles are kept at 25kms per hour, which means beyond 25kms, the motor will automatically stop assisting the rider. The Pedaleze range of bicycles are only equipped with mid drives, which are tuned for optimum power output and efficient performance.

Tell us more about the e-bicycle battery and its range.
For an e-bicycle the range is determined by five important factors. The first being the rider's weight, the second being the terrain which he is riding on and the third would be the wind speed and the fourth would be the tire pressure and the fifth would be the judicial use of the assist mode. Hence, under standard conditions, a rider weighing 70kgs riding on a flat terrain with a head wind of 20kms per hour; the tire pressure as specified by the manufacturer and the assist of level 2 would have a range of 30 to 40kms. At Pedaleze the bicycles come fitted with a minimum of eight ampere hour batteries and are capable of delivering 50 to 60kms under standard conditions.

What is your background and when and how did you get the idea for Pedaleze/Rideeze?
I am a metallurgical engineer from National Institute of Technology (NIET) Trichy with specialisation in mechanical design and having over 25 years of experience across various industries. I have led technical innovations as well as identified new markets across various industry verticals. As an entrepreneur and consultant, I have helped many companies set up production units. Daijo was founded in 2019 and since then I have been the Ceo and founder director.

How is the market penetration of these bicycles in India?
The market for e-bicycles in India has been growing in recent years. According to a report by the India brand equity foundation, the Indian electric bicycle market was valued at 16.34 million dollars in 2018 and was projected to reach 21.4 million dollars by 2023 with a compound annual growth rate of 5.3 percent. A revised estimate by KPMG – in a revised report – fixes the target of 1 billion dollars to be reached by 2030. This growth can be attributed to factors such as rising urbanisation, increasing awareness about the benefits of e-bicycles and government incentives promoting sustainable transportation.

Could you elaborate on India's adaptation to e-bicycles?
India's two-wheeler population stands at 73 percent of the overall vehicular population. Thus, we are a nation filled with bikes and the logical and immediate conversion is from fossil-fuel-fired bikes to electric two wheelers. Bicycles have always been looked at as a mode of the poor man's mode of commute and hence electric power assisted cycles are currently consumed by those who have picked up cycling post COVID for wellness and by go-green enthusiasts who prefer to take the electric bicycles to office. Some delivery companies are experimenting with these for their hyper local delivery segments. The Indian market will take some time but in this time period, downstream integration is expected as we still do not have any manufacturing units for mid drives and hub drives so that these prices can be brought down to attract the masses.

And, what about Pedaleze and Rideeze? Are they a hit in the states that they have been launched so far?
With respect to availability, Pedaleze and Rideeze are available in most of the southern states and are now making their presence felt in west and north India. While the penetration to other states has been slow and watchful, the cycles are well accepted due to its aesthetics, design and above all, riding comfort. We are keenly looking at expansion on a pan-India basis and this would coincide with our intention to raise capital towards enhancing the production facilities and an increase in the product roll out will help us penetrate markets more effectively and seamlessly. We are also in talks with probable distributors in the US, Australia and the Far East. We were about to sign an MoU with a Sri Lankan auto distributor to produce the cycles in Sri Lanka, however this plan had to be shelved due to the ongoing crisis in that market.

Who would be your target customers?
The extreme cyclist who does it for endurance enhancement is not likely to take electric bicycles – the target segment would therefore be those who want to get back to cycling for wellness, for short distance commute, for leisure riding and the commuter segment, who will commute for maximum of five to 10 kilometers per day to office and back, and the hyper local delivery segment. These are our target customers.

Does the Pedaleze/Rideeze range cover male and female adults and boys and girls? Also, are they affordable?
Our current range covers for both genders in the adult segment, however, we are yet to have models for children. Furthermore, it is a legal imperative that the rider on an electric bicycle should attain 18 years. Coming to affordability, which is a subjective term, our price ranges from OMR380 to OMR580. While the lower price is to attract the commuter segments, the latter is to attract the wellness segment.

How different is Pedaleze and Rideeze from its immediate competitors?
Pedaleze and Rideeze are the only Indian pedal-assisted bicycles that come with a mid drive, while all other competitors use the up drives. Therefore, considering an apple to apple, I don't think we have any competitors in the Indian market, currently. Globally, there is a shift from up to mid drives owing to the latter's efficiency and advantages.
Pedaleze is the only e-bicycle in the market that has a talk-assist variant. Globally, a talk-assist mid drive e-bicycle starts from $2500 to $15000 depending on the electronic specifications whereas Pedaleze is a talk variant and is priced at just under $1100 in the Indian market.
The HMI – human mission interface – on the Pedaleze range can provide essential telematics such as odometer, speedometer, battery level, trip meter, fault notification, along with the connected software, which bundles in a host of safety services modifications and features.
————————————————————————————————
Normal bicycle vs e-bicycle
By Shivashannkar P.C.

The difference between a normal bicycle and an electrically power-assisted cycle:
While in both the prime mover is the human effort, the former is complete human effort and in the latter we have the auxiliary motor, which on request will kick in to assist in a hybrid mode. The hybridisation helps any age or gender to saddle up on an e-bicycle and ride bringing back the joy of riding to all ages and genders. E-bicycles are preferred over normal bicycles as they help in the wellness as well as in the short-distance commute.
Adapting for short distance commute can help reduce the fossil fuel consumption as generally for short distance a fossil fuel bike is used. For the e-bicycles, the batteries are charged over a standard 5amps home-plugged unit and also can be charged using a solar panel, making it the most sustainable commute for the micro mobility segment.
For an electric scooter a minimum of 40Ah battery is required to deliver a 60kms range – that is roughly about 1.5kms per ampere hour.
For a class one talk-assisted e-bicycle, an 8Ah will deliver around 30 to 40 kms, which is 4.3kms per Ah.

Main features of the e-bicycle
Also, to understand the features of the e-bicycle, one needs to understand the main features that constitute the e-bicycle – these are bicycle, the motor and the battery. Coming to the bicycle, the design, aesthetics, ergonomics, the build quality etc., plays a very important role in the ride quality. While the motor defines the power, the battery defines the range – At Pedaleze we design a bicycle, keeping in mind, the rider's comfort and ergonomics.
(The author is the chief executive officer of Daijo)

E-bicycles or e-bikes are:
*Fast and flexible
*Improve fitness
*Cuts down on expenses
*Innovative
*Environmentally friendly
*Easy to operate
*Sturdy design
*Improve physical health
*Easier to ride
*Better mental health
*Great alternative to cars