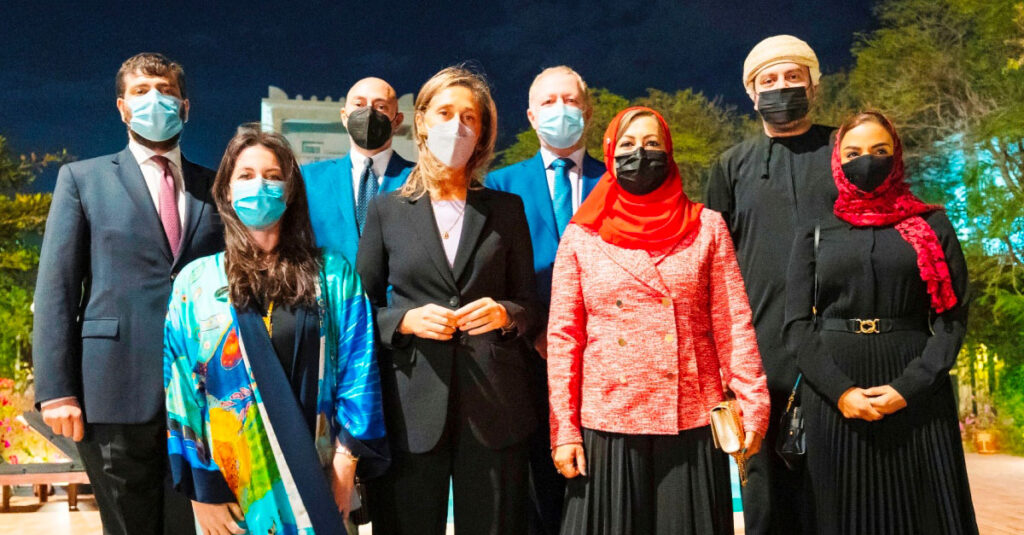 MUSCAT – The Omani-Italian Friendship Association, formed under the auspices of the Embassy of Italy and the Ministry of Foreign Affairs of Oman to enhance ties between Oman and Italy, has announced a new Board along with plans for a series of dynamic initiatives in 2022.

The Omani-Italian Friendship Association is led by Chairwoman Her Highness Sayyida Aliya bint Thuwaini Al Said, a founding member of the Association, and Vice Chairman Dr Amer Al Rawas. New Board members include Salma Al Hashmi, Beatrice Franceschi, Dr Hani Al Qadhi, Flavio Fazzouli and Antonio Chiantore. They bring a significant depth of experience in business and leadership roles.

"We are hugely excited about the potential that The Oman-Italian Friendship Association represents," commented Her Highness Sayyida Aliya bint Thuwaini Al Said during a launching event hosted by the Ambassador of Italy, Her Excellency Federica Favi at her Residence with representatives of the local business and cultural circles to introduce the new board members. Our two countries have a long and mutually beneficial history together, and we believe that a creative collaboration between our nations will generate ever more opportunities for youth, for commerce, the arts and for trade".

Now in its fifth year of successfully building bilateral relations between the two nations, the Association aims to maintain and develop cooperation through business networking, information exchange and ongoing interactions between individuals and organisations.

Plans for 2022 include a focus on innovation in business by establishing a business forum that will enhance collaboration and facilitate companies seeking to launch enterprises in either country. Oman and Italy enjoy a longstanding history of cooperation and investment, with 40 Italian companies operating in the Sultanate.

Further initiatives will champion sport and culture, with opportunities for students to enjoy academic and sports exchange programmes. A highlight of the year will be an Oman Italian fashion show, an event that will showcase talent and promote industry links.