MUSCAT – Oman Shell awarded the best Shell NXplorers projects from schools across the 11 governorates of the Sultanate of Oman at the Crowne Plaza Hotel yesterday.

Shell NXplorers, an innovative educational programme that was launched in 2018 in collaboration with the Ministry of Education (MoE), aims to build awareness, provide thinking tools and creative and complex problem-solving skills to students in Omani schools across the country. In 2021, the programme saw the participation of over 500 students and 66 teachers from 22 schools across the Sultanate of Oman.

As part of the award ceremony, Oman Shell awarded the best NXplorers projects and the teachers who mentored each student team in the presence of the chief guest, H.E. Dr Bakhit bin Ahmed Al Mahri, Undersecretary of the Ministry of Higher Education, Scientific Research and Innovation for Higher Education, and VIP guest, H.E. Dr. Abdullah Ambosaidi, Undersecretary of Education, Ministry of Education.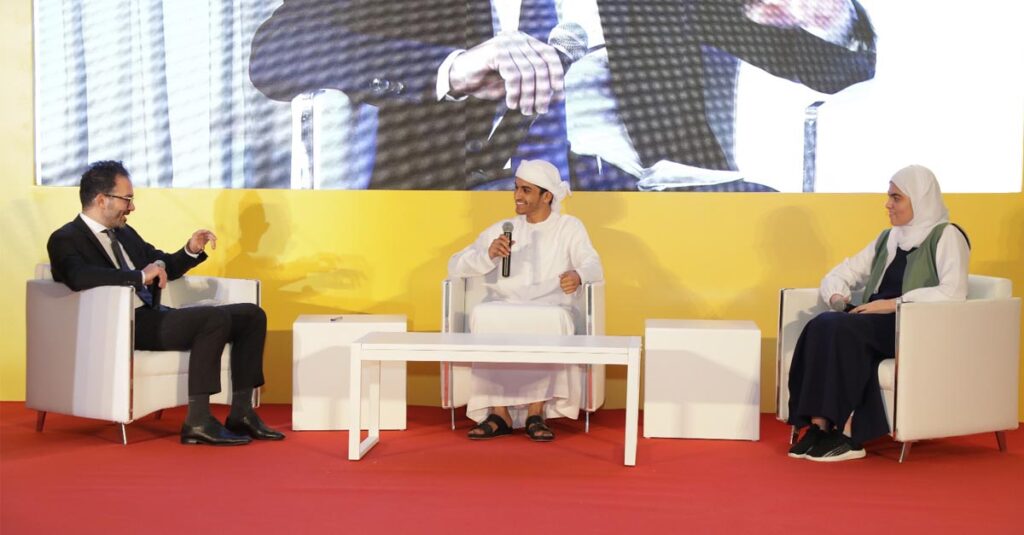 Commenting on the impact Shell NXplorers has had on Oman's youth, Malak Al Shaibani, General Manager – Corporate Relations and In-Country Value at Oman Shell stated, "Since its launch in 2018, the Shell NXplorers programme has benefitted more than 1964 students with complex thinking tools that drive innovation, and equipped over 190 teachers with key skills to mentor and nurture Omani youth in Science, Technology, Engineering and Math (STEM). Shell is committed to supporting the Sultanate of Oman through sustainable social investment programmes like Shell NXplorers, and seeks to inspire Omani youth by instilling an innovative mindset and a strong interest in STEM related fields of study at an early age."

Mahra Al Shuaili, a Science Lab Technician at Safiyah bint Al Khattab School who received training and took part in the programme said, "The Shell NXplorers programme is divided into three stages and combines systems thinking, scenario planning and theory of change methodologies. The stages include exploring, creating and finally effecting change. The tools employed at each of these three stages helps students to examine issues in context and uncover hidden patterns to solve real-world issues. This approach in itself is unique in creating sustainable change."

"Nurturing the leaders of tomorrow is an absolute honour. As a teacher, I wanted to go beyond the classroom and help my students achieve and learn through a more practical and hands-on approach. The Shell NXplorers programme has provided me with the skills required to guide Oman's young minds in developing an innovative mindset that'll help us bring out the best in our future leaders", Mahra Al Shuaili added.
Commenting on how the Shell NXplorers educational programme benefitted them, Khulood Al Muharami, a student from Um Al Fadhil School said, "The Shell NXplorers educational programme has helped me develop a wide range of skills and has enabled me to think and approach problem solving differently. Through this innovative training programme, I have been introduced to complex and creative thinking skills, and have been equipped with the tools required to apply them in order to create positive change in my community."
Initiatives like the NXplorers programme are also an essential part of Oman Shell's commitment towards supporting the Sultanate's energy transition and national economic diversification goals outlined in Oman Vision 2040. Shell NXplorers uniquely contributes to the implementation of this national plan, as it creates relevant and purposeful ways to give young people the tools they need to shape and create positive change.