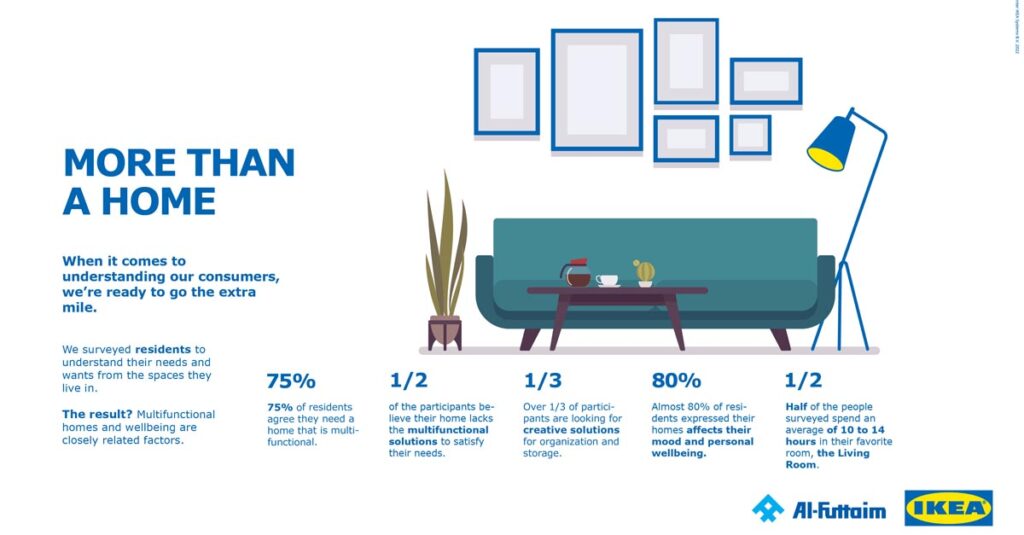 MUSCAT –  Al-Futtaim IKEA recently announced the launch of its new collections, room setups and home furnishing solutions. This year's offering focuses on multifunctional products that can help consumers achieve the right balance between the spaces they live in and overall wellbeing therefore making their home a space that changes with them.

Commenting on the launch, Omar Abushaban, Store Manager of Al-Futtaim IKEA, Oman Avenues Mall said, 'As a brand that believes in creating a better everyday life for the many people, it is important that we constantly improve the way we do things. Everyone deserves a space that can be used to create a better everyday life no matter what it is being used for. We have a vision, a commitment and a task to empower everyone to create the home they desire at affordable prices. Our latest collections are all rooted in the idea that a better home is a home that is multifunctional. Our role is to encourage people and share our know-how, which will enable customers to create their better home in their own way.'

Homes are spaces that do it all. Al-Futtaim IKEA believes that better products enable better homes. As work and personal lives become more flexible, designing homes to mirror the flexibility and functionality has become increasingly important. Therefore, Al-Futtaim IKEA undertook an independent research study in Oman to further understand consumer behaviour when it comes to the space they live in, and if it satisfies their needs and wants with the right amount of rest.

Increasing need for multifunctional products and solutions
Based on the research, 75 percent of the respondents agree that their home is a multifunctional space. However, over half of the respondents do not own furniture that will help satisfy their diverse needs. Whilst the Living Room remains the favourite room in the home, one third of the respondents would like to establish a more multifunctional, creative and organized space with appropriate storage solutions. Over 80 percent of the respondents also agreed that their home atmosphere influences their mood, solidifying the relation between multifunctional homes and personal wellbeing.

Affordability remains priority
Al-Futtaim IKEA believes that creating a functional home shouldn't feel like a luxury for anyone. Affordability is key to the business idea, which is built into every product and service to ensure that many people can enjoy a better life at home. Despite rising inflation over the years impacting transportation and delivery costs, the brand remains committed to creating a better everyday life for the many people and have not passed these costs on to customers. With no compromise on quality, the prices of over 40 percent products in Oman remain unchanged.