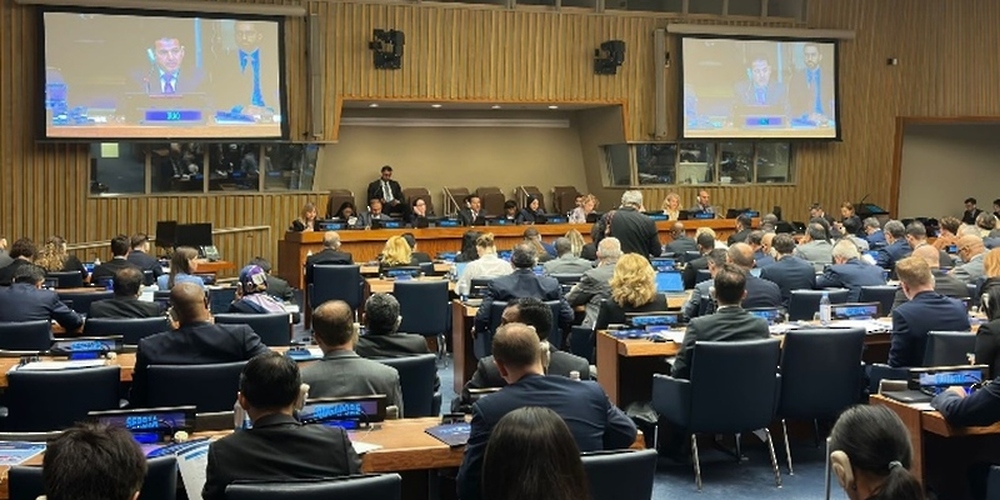 NEW YORK – The Sultanate of Oman joined other countries in the world at the Third United Nations (UN) Counter-Terrorism Week, which kicked off in New York on 19 June and will last till 23 June 2023.

Oman's delegation was headed by Dr Mohammed bin Awadh Al Hassan, Permanent Representative of the Sultanate of Oman to the UN. The conference, being attended by heads of authorities responsible for combating terrorism from member states, began with a session titled "Dealing with terrorism through active multilateralism and institutional cooperation".

Antonio Guterres, UN Secretary-General, stressed that terrorism impacts every region in the world and that it feeds on the weakness and instability of political, security and economic structures.

The programme of the third counter-terrorism week includes several events focusing on initiatives related to the UN Global Counter-Terrorism Strategy.
(Source: ONA)