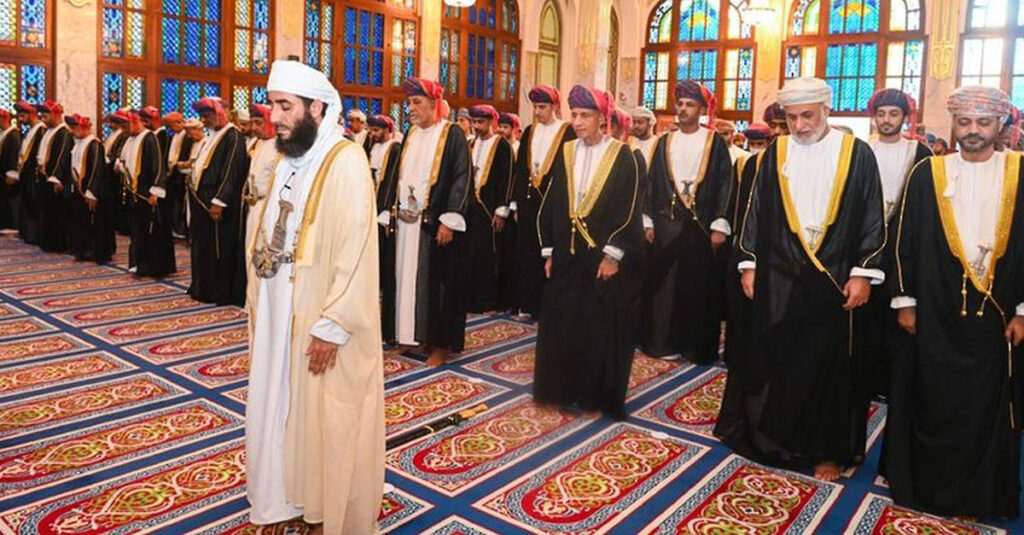 MUSCAT — The Sultanate of Oman today celebrated the first day of Eid Al Adha 1443 AH.

HH Sayyid Fahd bin Mahmood Al Said, Deputy Prime Minister for the Council of Ministers performed Eid prayers at Al Khor Mosque in Muscat today. Along with HH Sayyid Fahd, the Eid prayers were attended by Royal Family members, ministers, undersecretaries, advisers and other top officials.

The prayers were led by Shaikh Dr Kahlan bin Nabhan Al Kharousi, Assistant Grand Mufti of the Sultanate of Oman.

The Eid sermon dealt with the virtues of the first ten days of the month of Dhul-Hijjah and the significance of rites and rituals of pilgrimage. The sermon touched on moral values that are portrayed by the Haj (pilgrimage), notably the principles of justice, equality, ethical tenets and awareness among people to acknowledge each other's financial and social rights.

From this podium, HH Sayyid Fahd greeted Omani citizens and residents in the Sultanate. He prayed to the Almighty Allah to have His Majesty Sultan Haitham bin Tarik witness many happy returns of this auspicious occasion and him and his government success in achieving progress and prosperity for Oman.

HH Sayyid Fahd also prayed to the Almighty to bestow abundant bounties on Oman and endow all Muslim nations with prosperity.
(Source: ONA)