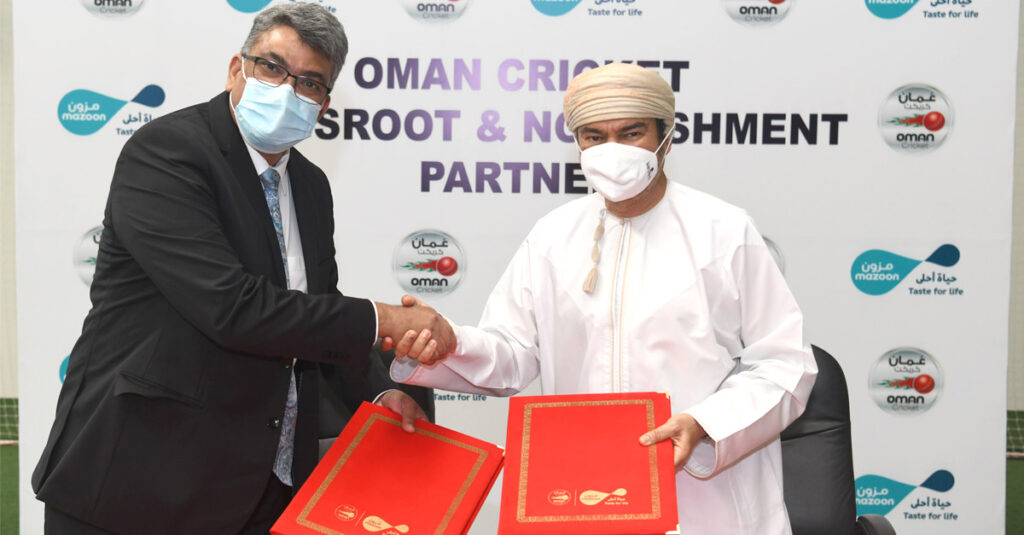 MUSCAT – In a ceremony conducted at the Oman Cricket Academy on Thursday, Mazoon Dairy S.A.O.C was unveiled as the governing body's Grassroot and Nourishment partner.

One of Oman Cricket's goals has been to secure the sport's long-term future in the country and build a pipeline that produces home-grown players of an international standard on a regular basis. This partnership is seen by key stakeholders of the organisation as one that reaffirms that commitment.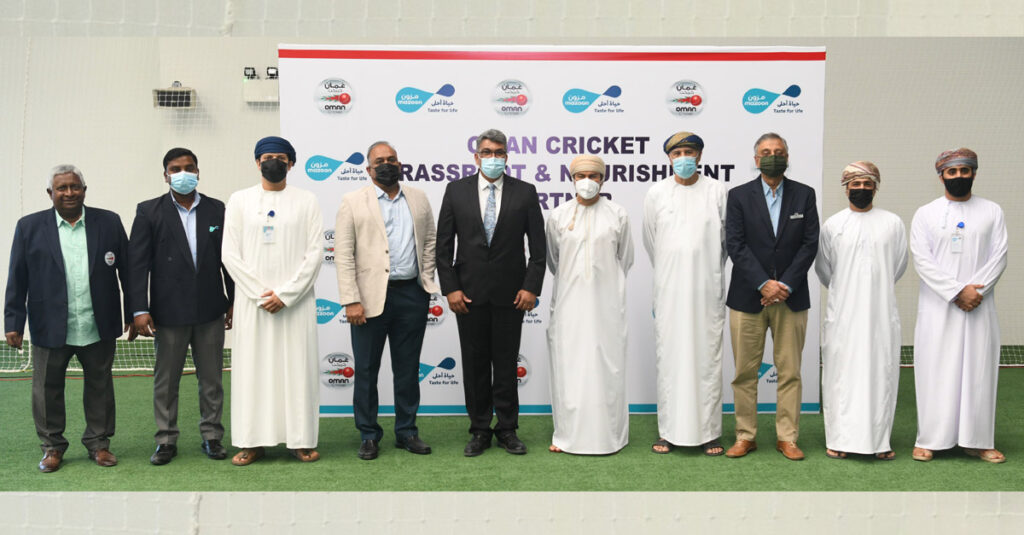 Speaking of the partnership, Pankaj Khimji, Chairman of Oman Cricket enthused, "I am beyond ecstatic today. As they say, the cream always rises to the top and by focusing on values such as sustainable growth and community empowerment. Mazoon Dairy has done exactly that over the past five years. These are ideals that we at Oman Cricket share too, so it is a real pleasure to announce Mazoon Dairy as our Grassroot and Nourishment partner".

Dr Arjun Subramanian, Chief Executive Officer of Mazoon Dairy S.A.O.C also expressed his delight at having put pen to paper on the mutually beneficial pact, reiterating that healthy lifestyle is one of the goals and vision of the Mazoon Dairy Company to encourage consumers to adopt a healthy, more active and inviting lifestyle.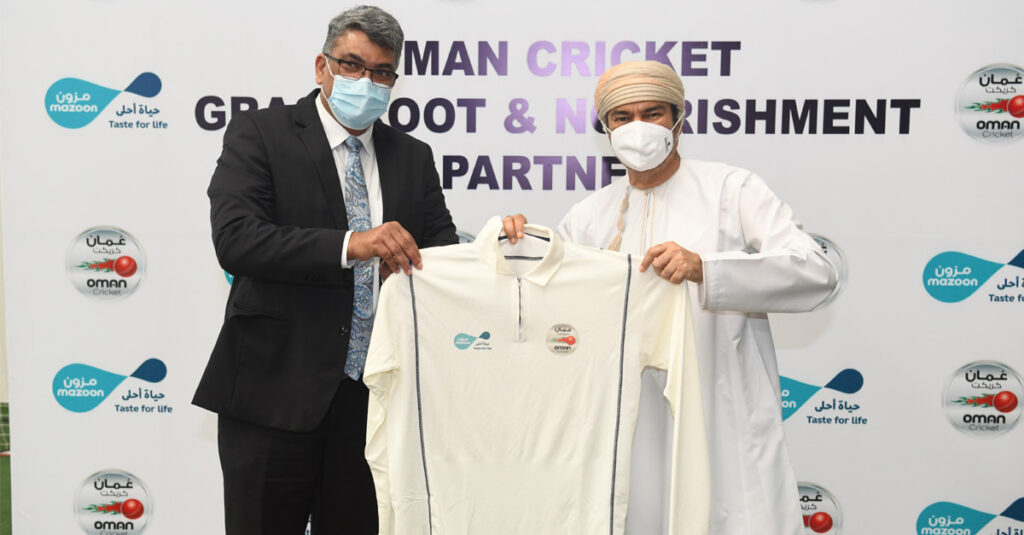 "We join efforts of Oman Cricket in promoting sports and physical activity as priority for all segments of society. We are delighted to be a key partner for Oman Cricket and to keep Mazoon products to be the healthy and nutritious choice for all participants." said Dr Arjun Subramanian

Both establishments are optimistic that this partnership will be a fruitful one, with local cricketing talent gaining more exposure than ever before.