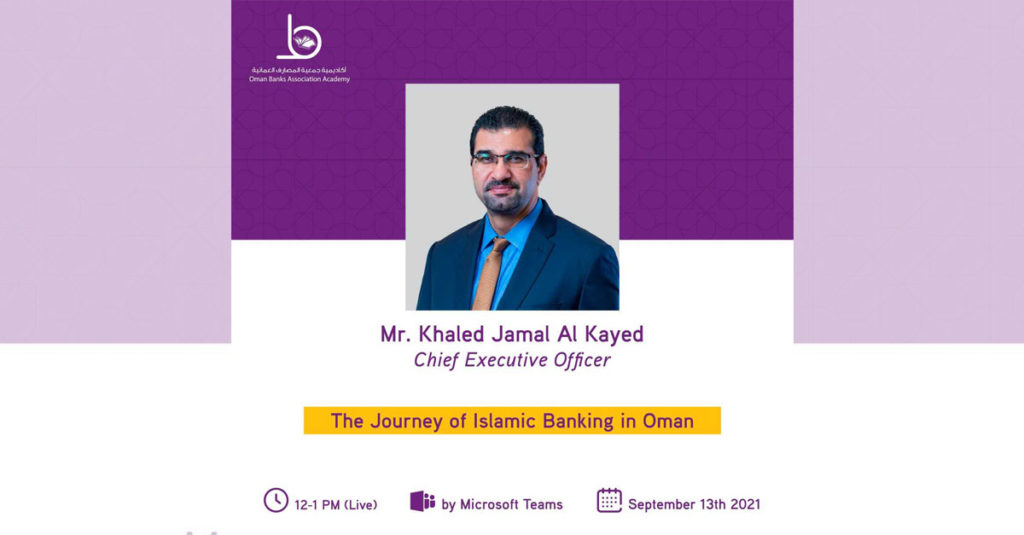 MUSCAT – Oman Banks Association Academy has launched its exclusive series "Meet the Expert", where experts in the fields related to banking services are invited to speak, enlighten most prominent issues therein, and giving opportunity to executive managers in various local and regional banks to exchange dialogue with them directly.

The second speaker in this series was Khalid Jamal Al Kayed, CEO of Bank Nizwa, who has illuminated the journey of Islamic Banking in the Sultanate of Oman. Invitations to attend this exciting event were sent to the CEOs of banks operating in the Sultanate of Oman, senior executives of the Central Bank of Oman and the Capital Market Authority, members of the Oman Banks Association Committees and a number of senior bankers.

It is worth mentioning that Oman Banks Association is a non-profit professional association created to represent the banking sector, to promote Omani banking activities, coordinate with the Regulators on matters of policy and strategy, and to support banking excellence in Oman.