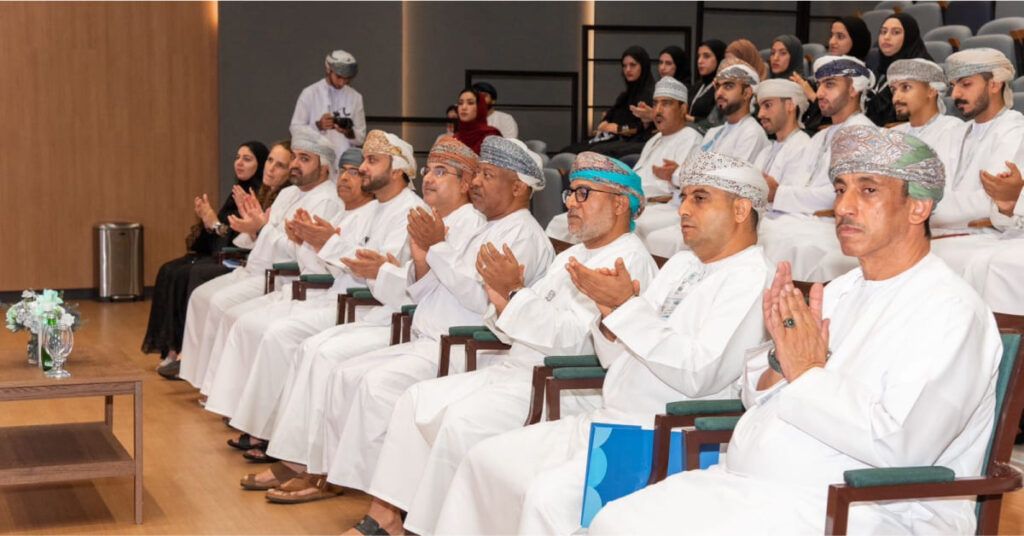 MUSCAT – Oman Arab Bank (OAB) launched its latest program, LaunchPad, an initiative designed to help students get a jump start in their careers, under the patronage of His Excellency Sheikh Nasr Al Hosni, Undersecretary of the Ministry of Labor. The training program comprises of a series of free workshops to develop participants' skill sets and empower them to enter the workforce with confidence. Open to college students, as well as fresh graduates and professional Omanis with less than five years of work experience, it aims to further support and inspire the next generation of Oman's workforce.

Sulaiman Al Harthi, CEO of Oman Arab Bank, said: "The Sultanate's future workforce lies in the capable hands of the next generation, who hold the responsibility of steering the nation forward, bolstering our thriving economy, and fulfilling the objectives set forth in Oman's Vision 2040. At OAB, we are firmly committed to developing the youth of our country – and LaunchPad is the latest stage of a carefully designed program in which we continue to invest in giving back to the community, with the initiative also forming part of our ongoing 50th anniversary celebrations. I look forward to welcoming our talented students and recent graduates and watching them progress through the training program."

The training program will be delivered at the bank's Head Office in Muscat in collaboration with strategic partners IDENTITY, Competence HR, RAB,  Performance World and Aspire Muscat. Divided into three categories (beginners, intermediate and advanced) based on the candidates' profiles, the workshops will also be recorded and posted on OAB's social media platforms.