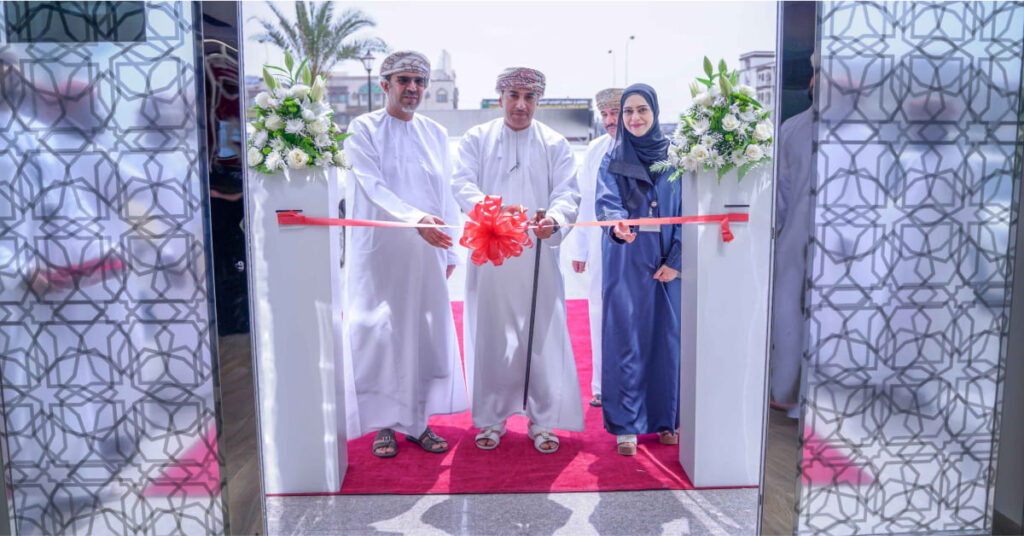 MUSCAT – Bank Muscat celebrated the inauguration of the relocated corporate branch in Falaj Al Qabail in the Wilayat of Sohar. The opening ceremony was held under the patronage of Sheikh Ahmed Bin Mohammed Bin Shihab AL Balushi, Deputy Wali of Sohar, with the attendance of Ahmed bin Faqir Al Balushi, Chief Banking Officer, Bank Muscat, and other executive officers from the Bank. The inauguration of the Bank Muscat's relocated customised branch aims at keeping pace with the recent developments witnessed in Al Batinah North generally and the Wilayat of Sohar specifically, as it has been experiencing significant investment and economic shifts making it the focus of attention of many local and international investors, which contributes to the development of the public and private sectors through providing the best banking services and solutions.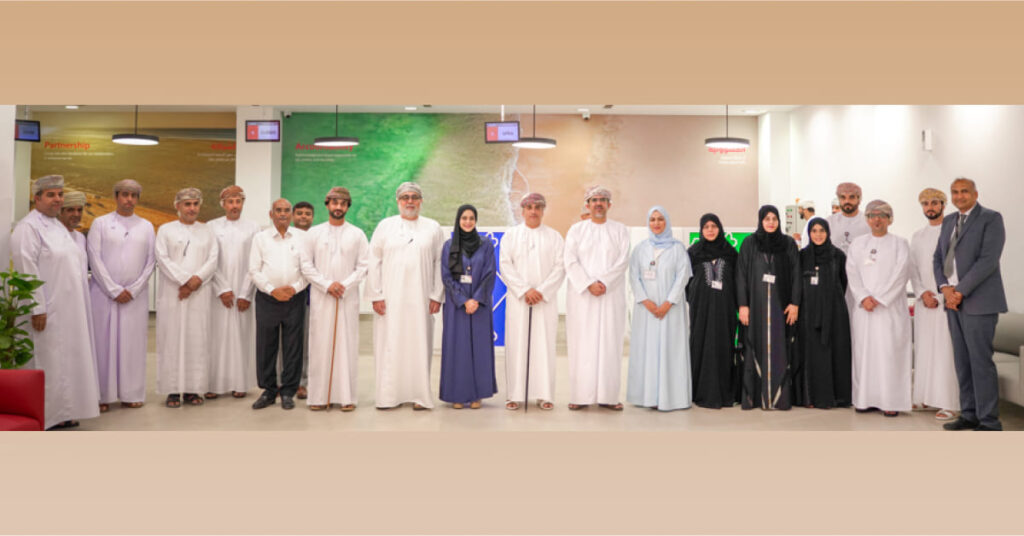 The relocated branch is characterised by a modern design and distinctive space that provides corporate and government-institution customers with comfort and financial inclusion seen in the wide range of services provided to the public and private sectors. The branch is managed by a team of Omani experts ready to effectively provide various financial options and services. Customers can benefit from the services the new branch provides from Sunday to Thursday starting from 8:00 a.m. until 2:00 p.m. It is to be noted that Bank Muscat has other customized branches that offer different services and solutions to corporates and government institutions, and they are located in different locations such the commercial district branch in Ruwi, Al Nahdha Towers branch in Bausher, and Salalah branch in Dhofar.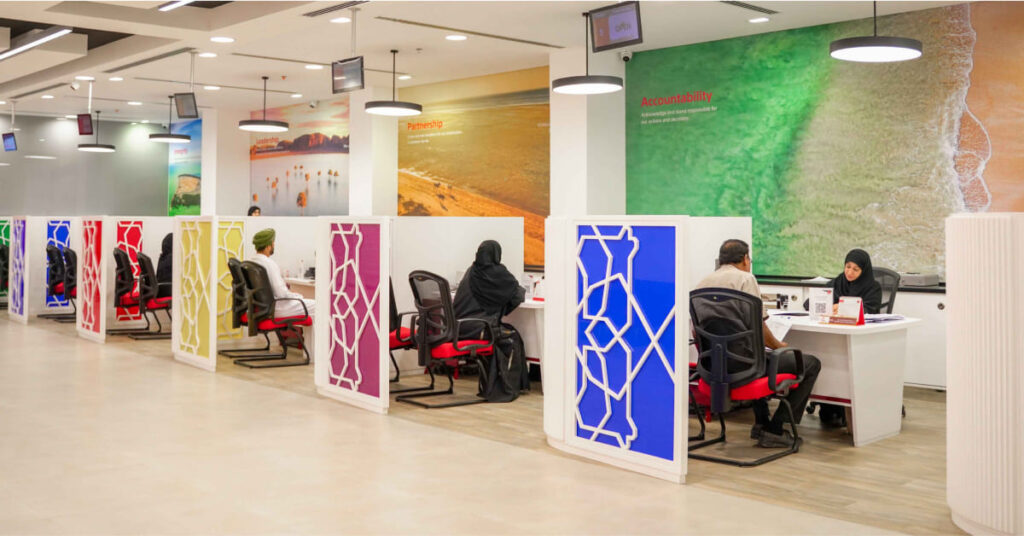 Ahmed Bin Faqir Al Balushi, Chief Banking Officer, Bank Muscat, declared that Bank Muscat's relocated branch that provides customized services and facilities to corporate and institutional customers started in 2014 in the Wilayat of Sohar. Today, we have celebrated the inauguration of the relocated corporate branch, which comes to support the Bank's strategic plans of enhancing its network of branches that serve the public and private sectors and keeping pace with the growth the private sector has seen in North Al Batinah. Al Balushi further said that the relocated branch, with its financial advisory services and banking facilities, would contribute to the development of the public and private sectors all together, having emphasized that the Bank would continue its commitment to providing the best banking services and solutions to achieve positive results conducive to the growth of these prominent sectors.

Al Balushi further added that Bank Muscat is the first leading financial service provider in the Sultanate to have taken proactive steps in enhancing the Sultanate's Renaissance through allocating a business unit in charge of providing financial services catering the diverse needs of large corporates and small-medium enterprises (SMEs). Therefore, Al Balushi mentioned that opening the relocated corporate branch would contribute to fostering the Bank's leadership stance in the banking industry by means of a range of recent diverse facilities and financing services provided to investors and customers, having stressed that the Bank would continue its commitment to proving satisfying services that meet their needs and contribute to enhancing public-private partnerships to achieve Oman's vision 2040.

Ilham Bint Murtadha Al Hamaid, General Manager, Corporate Banking, Bank Muscat, spoke about the achievement of opening the relocated corporate branch in the Wilayat of Sohar, which is characterized by its wide space and modern comfortable design. She mentioned that the location was selected to be adjacent to different corporates and government institutions, industrial and free Zones, which emphasizes Bank Muscat's constant endeavor to providing its investors and customers with distinguished banking services across the Sultanate and achieving more successes in the banking industry through the inauguration of such customised branches.

Further to that, Ilham Al Hamaid mentioned that Bank Muscat has a distinguished network of relationships with its local and international customers from corporates and institutions, to which it provides a wide range of facilities and products. These banking services include project financing loans, capital financing services to expand projects, bid bonds, performance bonds, prepaid bonds, financial bonds, and performance insurance bonds, letters of credit bonds to procure equipment and instruments, and standby letters of credit. On this occasion, AL Hamaid expressed a word of thanks and appreciation to the Bank Muscat's customers for their continuous confidence in the banking facilities offered to them and their partnerships to improve various joint businesses, having stressed that the Bank would continue enhancing this cooperation to fulfill further achievements during the coming phases.
It must be also mentioned that to enhance the Bank's digital services, Bank Muscat has upgraded its Corporate Banking website that features a modern design, simple and user-friendly content, easy navigation, and interactive application forms for existing and prospective customers to apply for availing banking products and services. The site provides direct links to a large range of services and solutions including Corporate Online Banking, Business Loans and Solutions, Trade Finance, Agency and Custody Services, Sectoral Insights and Customer Testimonials. Therefore, the bank's corporate customers can easily access eApplications for various trade solutions, in addition to various other application forms for various banking services, checklist of documents required, and other guides and tutorials.

In addition to this, the new digital portal for trade services (DigiTrade) launched in the recent past has witnessed an excellent turnout from corporate and institutional customers. This platform contributes to facilitate trade transactions and showcase the Bank's commitment to implementing the digital transformation strategy in line with Oman Vision 2040. In addition, this digital portal is designed for easy access and convenience, so that customers can complete their banking transactions at any time and from anywhere. The Bank's 'Integrated Transaction Banking Platform' provides convenience to its corporate and government customers with the availability of digital services for payments, collections, liquidity management and trade services under one platform with single login credentials.
Customers may experience the unparalleled service and expertise offered by Bank Muscat's corporate branches and empowers their organizations to thrive in an ever-evolving business landscape, as a result of that. To discover and obtain more details about the Bank's different services and solutions, customers can visit nearest corporate branch or contact Help Desk via [email protected].