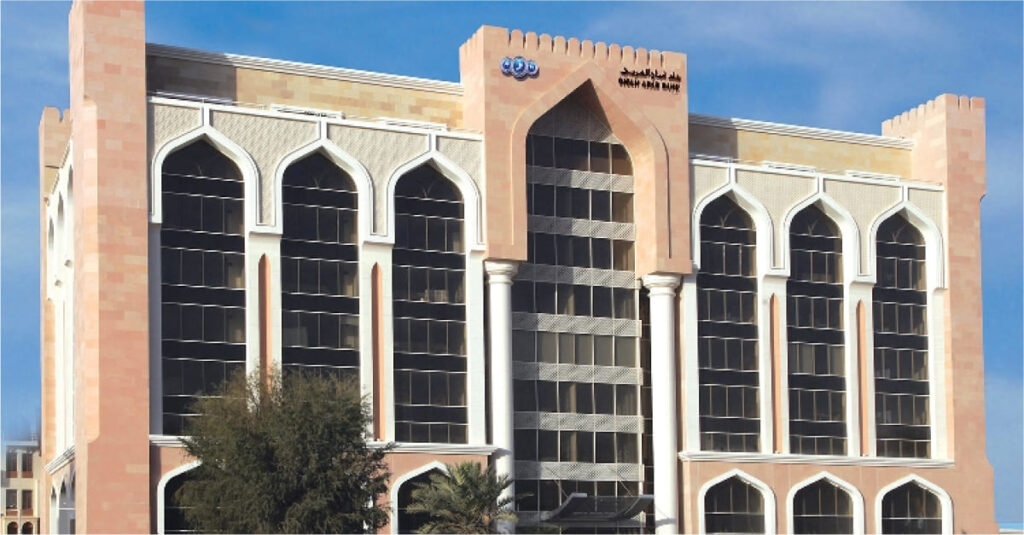 MUSCAT – Oman Arab Bank (OAB) has reported a consolidated net profit after tax of OMR 11.5 million for the first half of 2023, up 64 percent against the same period of last year. The increase represents the highest year on year growth of the banks listed at the Muscat Stock Exchange (MSX), after an OMR 7 million net profit for OAB in the first half of 2022.
The profit rise led to a positive set of figures that also saw half-year net loans and advances, including Islamic finance, grow 12 percent to OMR 3,258 million (OMR 2,907 million in H1 2022), with half-year customer deposits up 11 percent to OMR 3,201 million (OMR 2,889 million in H1 2022). Net interest income from conventional banking and net income from Islamic financing grew to OMR 49 million for the six-month period ending 30 June, compared to OMR 48.9 million for the same period in 2022. Operating income remained steady from last year's first-half results at OMR 61 million, while operating expenses were down 1 percent versus the same period in 2022 at OMR 35.8 million.
Sulaiman Al Harthi, CEO of Oman Arab Bank, said: "Our performance, which leads the industry in the Sultanate in the first half of 2023, demonstrates Oman Arab Bank's ever-increasing profile. These gains have been powered by the hard work and dedication of our team, hand in hand with the introduction of several market-leading banking solutions and innovative promotions during this period. OAB's successes reflect positive movements across the banking sector in Oman and the nation's overall economic performance going from strength to strength, continuing to increase the Sultanate's regional and global standing. We will be striving to build further on these figures in the second half of 2023, as the bank marks 50 years at the pinnacle of the industry in Oman."
OAB's figures were a highlight of results announced for Omani banks listed at the MSX, with combined half-year net profits rising to OMR 235.3 million, up 17.5 per cent. The assets of the eight banks listed on the MSX at the end of June rose to OMR 38.0 billion, growing 4.6 per cent.
The bank, which is currently celebrating its 50th anniversary, had its outlook raised to 'positive' by Capital Intelligence Ratings (CI Ratings) in April, with its Long-Term Foreign Currency Rating (LT FCR) and Bank Standalone Rating (BSR) revised from 'stable'.
The bank's achievements continue to be recognized with awards and accolades, including winning Domestic Retail Bank of the Year – Oman and SME Payment Solutions of the Year – Oman at the prestigious Asian Banking & Finance (ABF) Retail Banking Awards 2023, emerging victorious as Best Online Platform in Oman at the 2022 MEA Business Awards and receiving the Payment Card Industry Data Security Standard (PCI-DSS) certification, reaffirming OAB's high security standards in protecting customers' payment card data, as set by the PCI Security Standards Council.