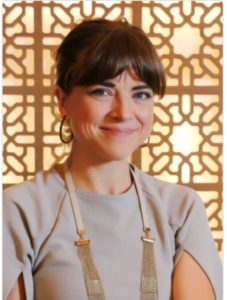 MUSCAT – The Oman American Business Center (OABC) will host its second digital event devoted to business networking on August 24,. The online registration is open to the wider business community.
Business owners and executives will meet for fast-paced, one-on-one sessions for 2 minutes at a time.  In the course of the event, each attendee will meet dozens of other professionals and be given many chances to share about their own business with others. The OABC is inviting top representatives from its 165 member companies to attend, and has opened the door to other leaders as well for the session on the 24th.
"This is our second online speed networking event," says Rebecca Olson, executive director of the OABC, "but it's our 11th time hosting a fast-paced event in this format.  There is a really great energy that comes with so much opportunity and so many introductions in just one hour.  We receive great feedback every time from people who were very glad they came and met new connections in the Oman business community."
"We are excited to invite the wider business community to try out a new type of networking, and to see our largest Speed Networking event yet," Rebecca continues.  "We're also proud to partner with OABC Corporate Member and leading international research firm The Business Year (TBY), to ensure that as many professionals as possible will be able to take advantage of this opportunity."
The event is for executives, owners, and business development professionals in Oman.  Interested attendees may register for the free event at www.oabc.org/events, and will receive details confirming eligibility and a link to log on for the meeting on August 24th.