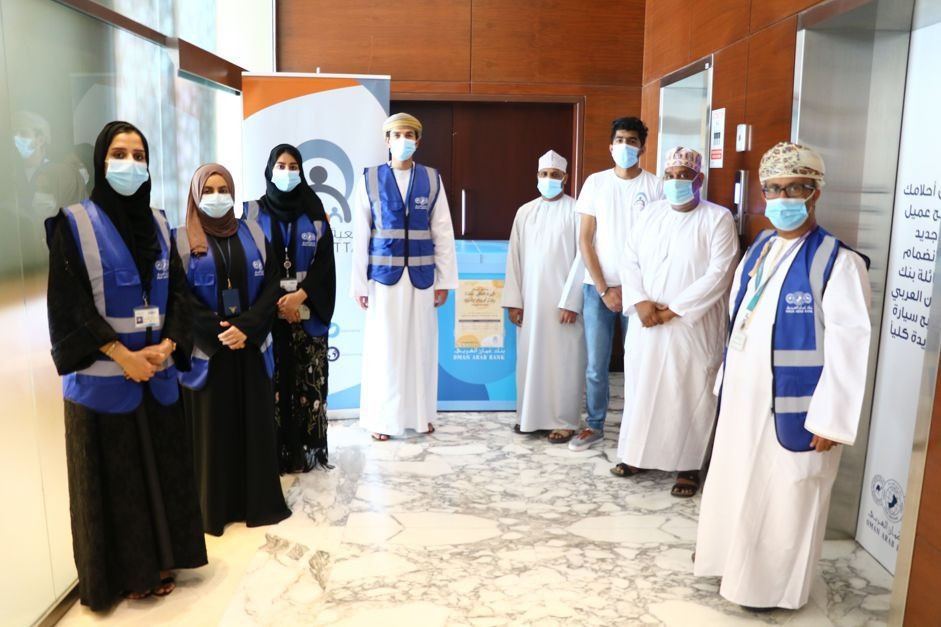 MUSCAT – Oman Arab Bank has partnered with Dar Al Atta'a again this year to commemorate World Food Day which took place on October 16, 2020. The World Food Day campaign is an annual food drive that sees individuals and entities such as OAB donate food items to those in need.
Commenting on the importance of this initiative, Hilal Al Siyabi, Head of Corporate Communications at OAB, said, "Now, more than ever, it is crucial to support each other and lend a hand to those in need and that's what makes World Food Day so important. We are grateful to the team at Dar Al Atta'a for coordinating and partnering with us for this important cause once again. The staff at Oman Arab Bank have been doing their part by donating food to help make a difference."
Oman Arab Bank has participated in and initiated a number of charity initiatives since the start of the year, all of which underline its dedication to sustainability, which remains a fundamental pillar in the Bank's operational strategy. Under the umbrella of the #OABistidama, the Bank seeks to give back to society through projects focused on environmental responsibility, community partnerships and financial inclusion. "Our participation in the World Food Day campaign is something that is close to our hearts. Just as we hope to make a difference in the life of our customers, we aim to create value for the communities we are a part of. By collecting more than 1,017 kgs of food and donating them to Dar Al Atta'a for distribution, we know that we can make a difference and reach those most in need", Hilal Al Siyabi added.
World Food Day is an initiative launched by the Food and Agriculture Organization of the United Nations (FAO) and is celebrated internationally on October 16 each year, commemorating the founding day of the Organization in 1945. On this day, more than 150 countries around the world organise events that promote worldwide awareness and action for those in need. The initiative is also an opportunity to demonstrate commitment towards sustainable development and the achievement of FAO's goal of ending world hunger by 2030.