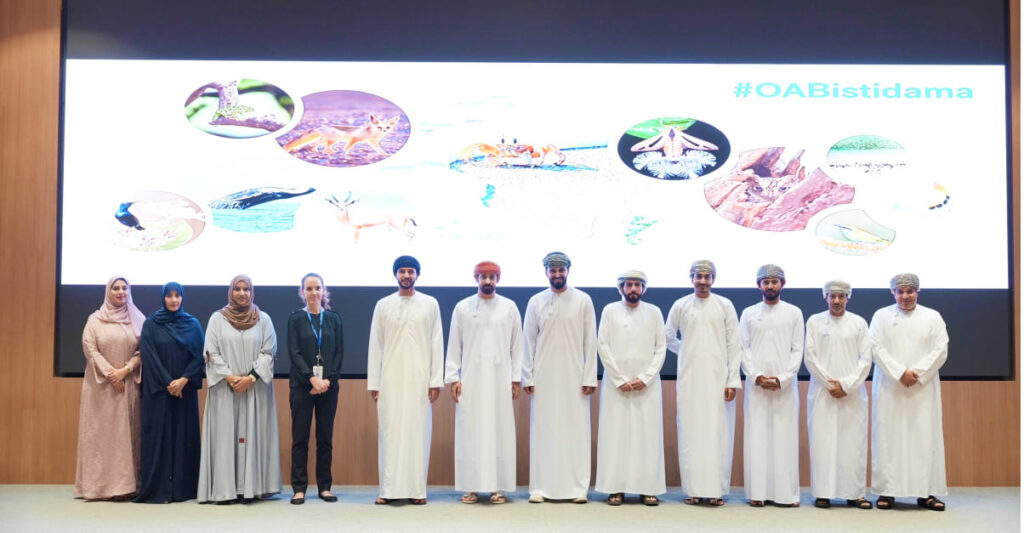 MUSCAT – On the occasion of Omani Youth Day, Oman Arab Bank organised an event to recognise a number of talented Omani photographers. The event was held to celebrate the photographers' contribution to the Bank's second eco-friendly desk calendar for 2022, showcasing stunning photographs of Oman's rich wildlife.

Through this initiative, OAB reiterated its commitment to establishing strong partnerships with various segments of society, and further reinforced its objectives as part of its Sustainability Strategy. This event was an opportunity for the photographers to showcase their work and raise awareness around the importance of preserving Oman's wildlife.

Commenting on the event, Leen Al Atassi, Head of Corporate Communications, said: "We are pleased to host this event on Omani Youth Day, and to have the opportunity to share the powerful images that these talented photographers had captured of Oman's wildlife with the public. Our hope is that their images continue to raise awareness around the diversity of our ecosystem and inspire action to conserve and protect our environment. "

"Our commitment to introducing strong platforms that recognize and celebrate the achievements of Oman's young talent is aligned to His Majesty's vision and the 2040 objectives" added Al Atassi.

The 2022 Wildlife Calendar is an eco-friendly desk calendar made entirely of recycled paper and vegetable ink. The calendar showcases Oman's breathtaking wildlife. Each of the talented photographers were recognized for their contributions, with their name and social media details shared on their photographs to ensure they get the full visibility they deserve.

OAB's sustainability strategy was designed to strengthen the Bank's social impact within its three main strategic pillars: Community partnerships, environmental responsibility and financial inclusion. The strategy was developed to boost the Bank's social contribution in line with its business growth. The Bank will remain steadfast in its commitment towards delivering impactful and sustainable initiatives.