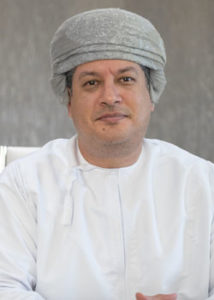 Muscat, June 14, 2020: In light of the Supreme Committee's recent decision to lift the lockdown in most of the Sultanate's Wilayats, Oman Arab Bank has announced the reopening of all its 60 branches and offices according to its normal operating hours.
Highlighting the importance of this decision, Rashad Al Shaikh, Acting Head of the Retail Banking Division at OAB, said, "OAB is always committed to offering seamless, high-quality services to our customers, therefore we have decided to adapt to the current situation and gradually return to work, in accordance with the directives of the Supreme Committee. The Bank's branches, which had been closed during the previous period to ensure the safety of customers and employees, will be resuming work as per normal working hours. We have implemented various precautionary measures and preventive guidelines, as requested by the concerned authorities, to ensure that the highest of safety standards are maintained for our customers and employees."
During the onset of the pandemic, Oman Arab Bank launched an internal integrated programme to mitigate the risks of infection. 'Wiqaya', which was directly supervised by OAB's Human Resources Division, saw a successful reduction of employees at the workplace as well as the activation of remote working procedures. The Retail Banking Division worked tirelessly through the Bank's digital platforms to meet customer needs, and minimising their need to visit a branch.
The 'Wiqaya' programme was designed to be highly flexible, adaptable to changes where and when required.  The programme helped the Bank successfully overcoming this unprecedented period, from the onset of the pandemic until today. The next phase is largely dependent on awareness and individual responsibility, together with constant monitoring and supervision by the management team.
Rashad added, "Despite having all our branches resume work, as well as the implementation of all precautionary safety measures, we are continuing our efforts to enhance awareness and encourage customers to benefit from one of the best digital infrastructures in the local banking sector, available at Oman Arab Bank.
The future depends extensively on advanced technological solutions and we began investing in this field several years ago. This enables us to provide the latest innovative and optimal solutions to our customers, and limits the need for direct personal interaction at this crucial time. It is clear that we are on the right path to achieve our vision for the future, especially in regards to the banking sector in general."