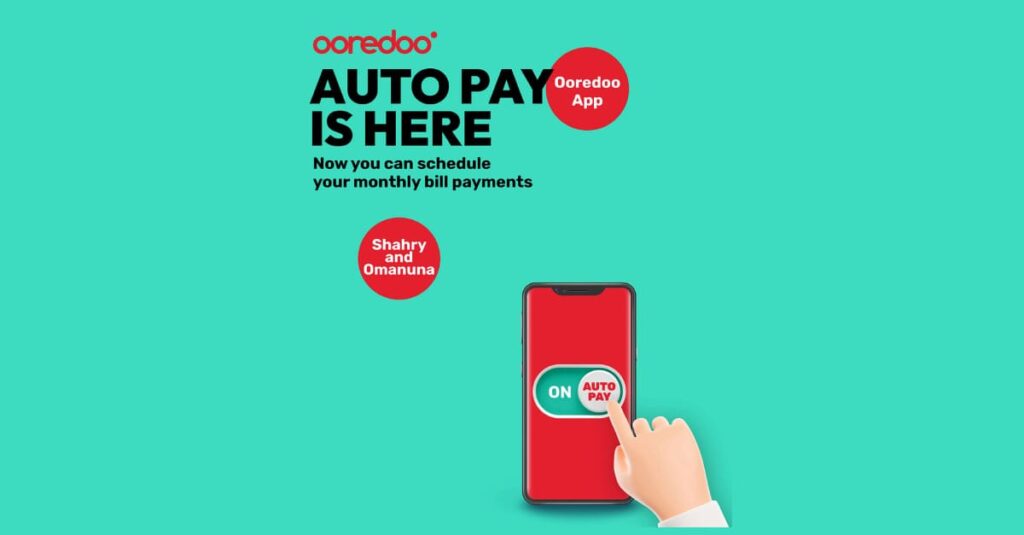 MUSCAT – No more stressing about remembering to pay your phone bill on time! By setting up Auto Pay, a new and hassle free automatic payment feature in the Ooredoo App, Shahry postpaid customers can now pay their monthly bills automatically. They can also choose to set a fixed maximum amount which will be withdrawn from their bank account on a monthly basis. So, there's no need to worry about variable payments either. Ooredoo will automatically adjust the payment if you have to pay less than the set amount. And, if you have to pay more, you'll just pay the remaining amount separately and directly through the App. It is really that convenient and easy.

The new Auto Pay feature is available to Ooredoo customers on any of the Shahry postpaid plans, which include Shahry Endless, Omanuna and Data Only plans. All Shahry plans offer affordable and high-speed internet access and no contract, while data can be used locally and in all other GCC countries. Shahry plans also include minutes to make calls within Oman, as well as international calls to other GCC countries, India, Bangladesh and Pakistan.

Customers can set up the Auto Pay through the Ooredoo App's Auto Pay section and setting it up only takes just moments. To activate, upgrade or subscribe to a Shahry plan, head to the award-winning Ooredoo App, or visit: https://www.ooredoo.om/AutoPay.