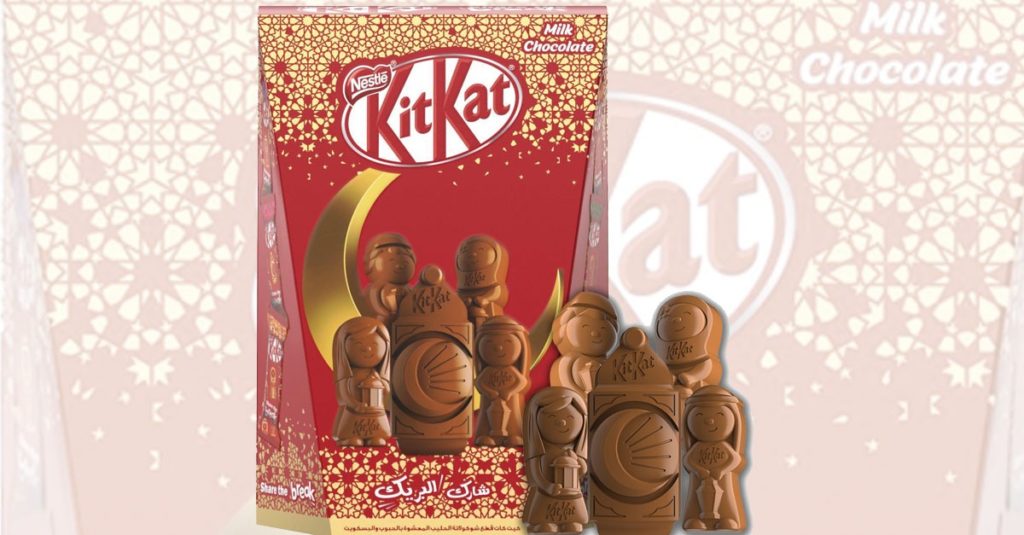 Muscat – In celebration of the holy month of Ramadan, Nestlé has launched KitKat ICON, a first in KitKat's history to launch a product in completely new shapes. The design behind the Ramadan ICON collection, are 5 iconic characters to create a smile in everyone's break.

Emile Douaihy, Nestlé Business Executive Officer – Confectionery, Biscuits and Snacks, Middle East and North Africa commented: "Being in the region for decades, we have always paid a special tribute to the Holy Month of Ramadan. KitKat is a brand widely loved by consumers in the region, and to honour and delight them on the occasion of this Ramadan we have launched "KitKat ICON", so they can enjoy a post Iftar break with family and friends".

KitKat ICON is a Ramadan special box that includes 18 mini KitKat characters, the praline center made of chocolate and crushed wafers is enrobed with a thick layer of milk chocolate to form these delectable local characters and create an irresistible experience. The new KitKat ICON box is the perfect addition to Ramadan gatherings with friends and loved ones to share a well-deserved break together!

KitKat ICON is available in hypermarkets across UAE, Saudi Arabia, Kuwait, Oman, Qatar, Bahrain, Egypt and on Ecommerce (Amazon, instashop and Ta6eel) at a suggested retail price of OMR 2, per box.