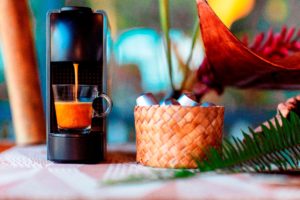 DUBAI – Nespresso brings back highly exclusive Special Reserve Hawaii Kona coffee, reputed as one of the world's most prestigious coffees, beloved by true connoisseurs. Nespresso's coffee experts challenged themselves to bring Hawaii Kona's remarkable sensory experience to its UAE consumers as a Special Reserve after a successful initial launch in the US back in 2012.
"In our endless quest for the most sought-after coffees around the world, we find small pockets of exceptional coffees, just enough in quantity to produce a Special Reserve that enables new dimensions in the journey of coffee knowledge and enjoyment," commented Karsten Ranitzsch, Global Head of Coffee at Nestlé Nespresso SA. "Hawaii Kona is one of the world's most notorious coffees for its exquisite taste but is so scarce that it can only be offered as a Special Reserve. It's a true rare indulgence that every coffee lover should taste, if only once."
The Origin of Special Reserve Hawaii Kona
Born from one of the most beautiful islands in the world – the perfect garden for exceptional coffee plants – Special Reserve Hawaii Kona's rarity is a result of meticulous growth methods, traditional farming practices and the Nespresso mastery required to heighten its sensatory properties. Grown on the left side of Hawaii's Big Island on less than one thousand very small – often only five acre – family-run farms, approximately 40,000 bags are produced a year versus Colombia's 14 million in 2019. The region's ideal microclimate with temperate weather, no frost, protective shade and lush volcanic soil, allows coffee bushes to develop slowly until they have created the perfect cherries which can then be hand-picked with meticulous care for the finest selection. Only coffee grown in this very small region, as with Nespresso's Special Reserve Hawaii Kona, can be labeled with the name.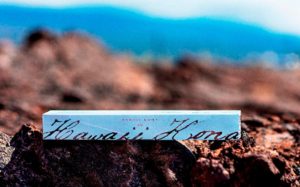 A delicate and precious coffee
Due to its small volume, the fragility of the crop and Nespresso's meticulous approach, the quantity of coffee produced is very limited and precious. To preserve and best protect it, the cherries were stored with the kept parchment in Hawaii, and a second liner bag was added to protect and maintain the freshness of this delicate coffee.
A precious production, Nespresso's Special Reserve Hawaii Kona also requires a very specific and delicate roasting method, carefully developed by Nespresso Experts, to highlight the coffee's rare quality through its incomparable flavor and complexity. On Original, the coffee beans will go through a single batch medium roast and are ground to a medium size to create some intensity, while letting the exotic fruit notes prevail in the cup. On Vertuo, they are undergoing a split roast, with the first slightly lighter and longer and the second shorter and darker, for an extra punch. This combination helps preserve the natural fruity notes while creating body and intensity.
Due to the refinement of Special Reserve Hawaii Kona, it is best served as an espresso and tasted black to fully enjoy the sensorial experience it has to offer. Reflecting the preciousness of the coffee inside, the capsule is a pure silver color. The sleeve, in line with the capsule, is finished in a satin mat shade of silver and opens from the front in a coffer style.
Nespresso's Special Reserve Hawaii Kona launches on the first week of August and is available in very limited quantities for a limited time online at https://ae.buynespresso.com/ae_en/, and at any Nespresso Boutique in the UAE and by phone at 800 NESPRESSO (800 637773776) A sleeve of 10 capsules sells for AED89 for Original Coffee.
For more information on the new Special Reserve Hawaii Kona or other Nespresso coffees, visit www.nespresso.com.
About Nestlé Nespresso SA
Nestlé Nespresso SA is the pioneer and reference for highest-quality portioned coffee.  The company works with more than 110,000 farmers in 14 countries through its AAA Sustainable Quality™ Program to embed sustainability practices on farms and the surrounding landscapes.  Launched in 2003 in collaboration with The Rainforest Alliance, the program helps to improve the yield and quality of harvests, ensuring a sustainable supply of high quality coffee and improving livelihoods of farmers and their communities.
Headquartered in Lausanne, Switzerland, Nespresso operates in 84 countries and has 14,250 employees. In 2019, it operated a global retail network of 810 boutiques. For more information, visit the Nespresso corporate website: www.nestle-nespresso.com.