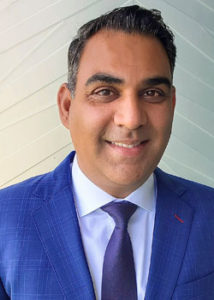 UAE – Nissan Motor Co., Ltd confirmed the appointment of Nasif Siddiqi as the new managing director of INFINITI Motor Company's International Markets group effective July 1, 2020.
Reporting to Peyman Kargar, Chairman INFINITI Motor Company, Siddiqi will take the reins of a diverse region of INFINITI's business based in Dubai in the United Arab Emirates.
"Nasif has been a strong leader over these past years in his global sales role for INFINITI. He has my full support and confidence in this new assignment. I look forward to seeing his passion, wit and dedication applied to the International Markets region for the brand," said Kargar.
Prior to this appointment, Siddiqi held the role of general manager Global Sales Operations since 2018 for INFINITI Motor Company based in Yokohama, Japan.  He joined INFINITI's global staff from Nissan North America where he led strategy for the western region. Prior to joining the Nissan family, Siddiqi held leadership roles with Maserati North America and Toyota USA.
Based in Dubai, INFINITI's International Markets office encompasses the brands business in three diverse markets across the Middle East, parts of Asia and Eastern Europe.
Siddiqi replaces Markus Leithe who has chosen to leave the company to pursue other interests.
At 42 years old, Siddiqi holds a bachelor's degree in marketing management from California State University and an MBA from University of California, Davis.