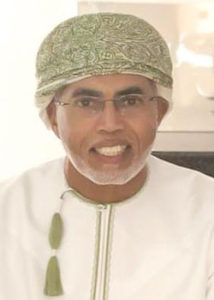 Ali Said Ali Al Mandhry
Retired head, medical laboratory, Petroleum Development Oman (PDO) (OMAN)
The COVID-19 – it is historic and unique. Never before in history have we ever confronted such a virus. And by that very nature it qualifies for being unique.
In reality, what can shake this world? Nothing. Nothing can shake this world. Or so we thought. But, then, COVID-19 not only shook the world, it brought it to a standstill.
Never experienced anything like this
For we have never ever experienced anything like this virus.
Emerging infectious diseases, by their very nature, pose new challenges and COVID-19 has gone beyond all that stirring up a very valid fear of contagion.
No magic bullet
Like anything we are getting used to the fact of social distancing, wearing gloves and masks, but we are nowhere near in getting rid of this virus or putting an end to the crisis it has created. And as they say, the promise of the magic bullet has not been fulfilled as yet!
Detrimental effects of the virus
I am a microbiologist with my minor on immunology. Therefore, viruses are nothing new to me.
But, this COVID-19 is a very infectious respiratory disease, which is caused by a unique Corona virus and its outbreak has shaken mankind and our understanding of the world. The detrimental impact that we are witnessing now will have its reverberations in the future too! Will it spark a fundamental rethinking of priorities? All of that remains to be seen!
COVID-19 – the great equaliser
Is there anyone who has been untouched by this virus? None, I would say.  The virus, like nature, does not discriminate anyone on the basis of man-made distinctions. It shows scant respect to the rich as well as the poor; the powerful and the powerless and that way it has become the great equaliser. So it attacks unsparingly and without discrimination.
Spiritual journey enhanced during Ramadhan
However, on a personal level, my spiritual journey has been enhanced, especially during the Holy Month of Ramadhan and so even when the virus broke, I was able to comfortably adapt to the situation because I was on a different mindset. The Holy Month was indeed a great period to come to terms with even a crisis. I read the translation of the Holy Quran and kept myself above the torrent that was clearly sweeping people's minds and hurling them into disarray.
His Majesty Sultan Haitham's timely intervention
This COVID-19 crisis erupted close on the heels of our leader His Majesty Sultan Haitham bin Tarik's taking over the reign of the country. That proved to be one of his immediate challenges too.
But true to his mettle, His Majesty Sultan Haitham bin Tarik showed amazing prowess in immediately putting forth a task force to take stock of things and also engaging them to take quick action prevent the spread of the virus.
And with the cooperation of both the citizens and residents and directed by a resolute leader, Oman has managed to largely tackle the virus spread in a professional manner.
His Majesty's direct involvement in this crisis and bringing in certain relief proved to be an example the Omani leader set to the world.
Regular updates helped a lot
The World Health Organisation and our Ministry of Health under the guidance of the Supreme Committee and other competent authorities have educated the people on the dangers of the virus, the precautions to be taken and the measures that have to be followed to contain its spread by effectively using the social media and the Oman TV. Their regular updates and the information released at the various press conferences are very useful means in controlling the spread of COVID-19.
Affected health and wealth
Now, bear in mind that the virus did not just cause a health crisis; health, as they say is wealth and when health was affected it also affected the wealth. And like people, it has also affected the health and wealth of nations across the world.
Economy affected
Like all other countries, Oman's economy has also been affected and recovery will take time. Oman's economy is dependent on oil and gas, so it is natural that when the oil price falls, it gets affected.
Let's rise to the occasion
So what I want to say to all of you is let's all rise to the occasion and make our mark, lend a hand to this cause and let's fight and defeat this virus. So, this is not the time to relax and even if and when the lockdown is lifted, we still need to continue in the same vein in months to come by adhering to proper hygienic habits that we have learned from the WHO and competent authorities. These include physical distancing, washing hands frequently and staying at home in order to flatten the curve and eventually achieving zero cases.
Crisis will end soon
I am a firm believer that this drastic era of COVID-19 will soon come to an end and hopefully we will then be able to live normal lives!