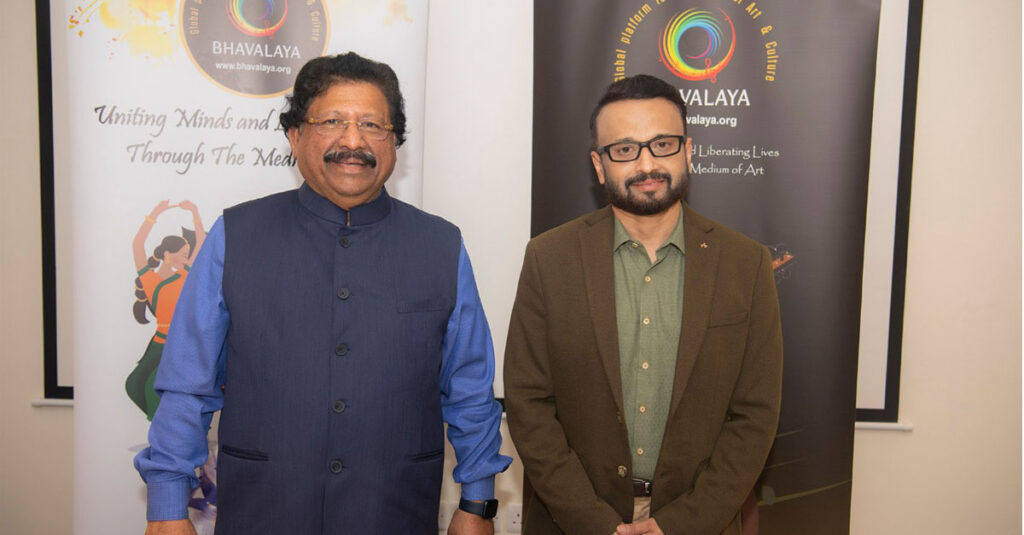 'Art from the Heart' paintings' display at City Seasons from July 21 to 30

MUSCAT – The pandemic – COVID-19 – and the resultant lockdown has brought out the best and worst among people. Those who lost their loved ones; lost jobs or had careers go kaput had to endure the worst. But some retreated into their shells and then emerged with guns blazing, unleashing their dormant creative sides.

Blessing in disguise
The lockdown free time enabled them to explore their passion and rediscover a new life of art and music and other hobbies. One such man for whom the lockdown came as a blessing in disguise and helped him enhance his creative learning experience and nurture his dormant art was Dr Benny Panakkal, a well-known cardiologist of the Badr Al Sama'a Group of Hospitals.

Showcase art form to public
Dr Panakkal, who has earned quite a reputation in Oman as a cardiologist, has now a new avatar, displaying his artistic side, which has been dormant for many years. The pandemic has nudged him to resuscitate his long-term interest, fanning it to flame. Today, Dr Panakkal is all set to showcase his art forms to the public.

Art from the heart
Art from the Heart, a collection of his paintings will be on display from July 21 to July 30 at the Hotel City Seasons. The showing will be open to the public from 10am to 7pm, organisers said.

Supported by Bhavalaya
The 10-day event is ably supported by Bhavalaya, a global platform of art and culture and known to support art forms and other cultural events both in Oman and in India.
Indian ambassador, Amit Narang, will launch the art event. The guests of honour include the well-known Omani artist, Maryam Al Zadjali and Tahira Al Mawali, director of the Omani Society for Fine Arts.

Passion for art
While Dr Benny was known in the medical circles as a top cardiologist, few knew about his artistic side. But he had a passion for painting right from his school days. Winning prizes for his art forms, especially at the Kerala State School 'Yuvajanoltsavam' (youth festival) both at the district and state levels, proved that he was an artist in the making.

Arts Champion
Then, during the undergraduate medical school days at Government Medical College, Kozhikode, Kerala, India, Dr Panakkal became more active in the art field. Further emphasis on his talent came when he won the title of 'Arts Champion' at the all Kerala Inter-Medical Youth Festival (participants from all government medical colleges take part in these events) after winning prizes in water and oil colour paintings, clay modelling and cartoon drawing.
The artist also conducted an exhibition of paintings at the Calicut Town Hall under the social service league of Kozhikode Medical College. The amount collected from the sale of paintings was donated for the welfare of inmates of Leprosy Hospital at Kozhikode. After entering the post-graduate resident training and subsequent clinical and hospital practice, Dr Panakkal's artistic passion took a backseat. He traded his brush and canvas for the stethoscope. It was only during the lockdown stage that Dr Panakkal cleared the cobwebs in his love for art and soon gave life to a once-forgotten passion. As soon as he started mixing paint and brushed the canvas several colourful art forms sprang to life.
"All these paintings on display are the products of COVID and post-COVID period," noted Dr Panakkal.

Inspiration and hope
Dr J Retnakumar, chairman and founder of Bhavalaya, said he was pleasantly surprised when he discovered the cardiologist's passion for art. "The pandemic era had so many negative aspects, but here is a positive one that gives us inspiration and hope. Some of Dr Panakkal's paintings also reflect these aspects of death but also of hope," Dr Retnakumar pointed out.

Universal platform
"Bhavalaya's vision is to create a universal platform for artists from all over the globe with no barriers. We are here for all aspirants who believe in serving the global society through various media of ancient and modern art and culture. We are proud to present a collection of 40 paintings by Dr Panakkal," he added.

Inspired by nature
"Nature is what inspires me. I enjoy watercolor the most. Many of the watercolor paintings are works inspired by photos taken by friends and some from the digital space. Some of the acrylic paintings that are being presented at this display are of natural settings and sceneries. Particularly of interest are city landscapes from Oman and the United Kingdom. Some of the abstract oil paintings pertain to COVID – uncertainty of life and later the rays of new hope," explained Dr Panakkal.

Professional interests
Dr Panakkal has been working as a senior consultant interventional cardiologist and head of cardiology at Badr Al Sama'a Hospital, Ruwi since the last 19 years (from March 2003). Dr Panakkal's professional interests are mainly in coronary angioplasty and interventions through the wrist; as well as in advanced echocardiography. He is also an adjunct professor of cardiology at Amrita Institute of Medical Sciences, Kochi, India.
Photo: V K Shafeer