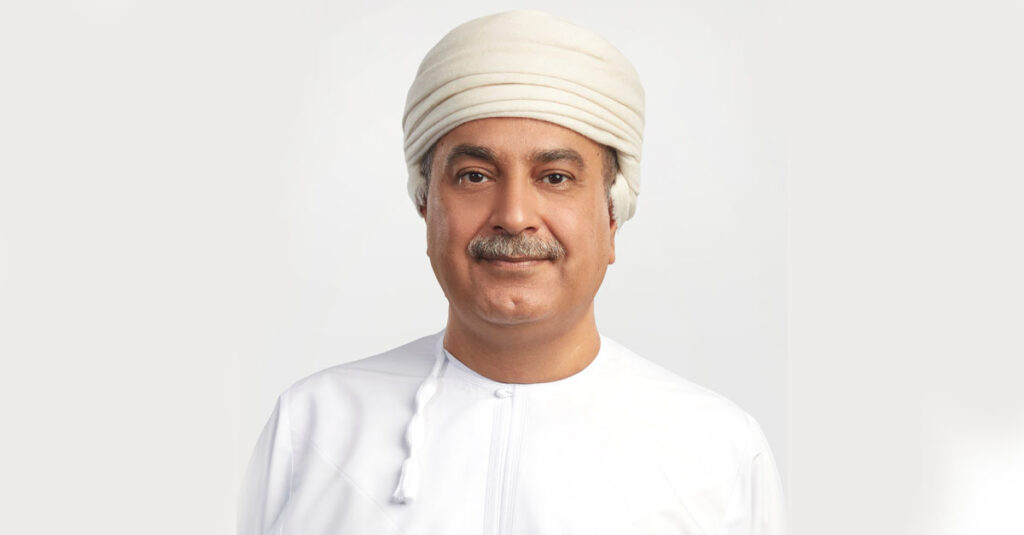 MUSCAT – Bank Muscat's Chief Executive Officer, Sheikh Waleed K. Al Hashar, has been ranked amongst the Top 100 CEOs in the region in 2022 by Forbes Middle East. This is the second consecutive time that the Bank's CEO has been named in this prestigious list.

The Top CEOs list represents 26 nationalities from a range of sectors including energy, aviation, banking and finance, logistics, real estate, construction, tourism etc. It was released by Forbes Middle East after a detailed study of stock market disclosures, industry reports, annual reports and financial statements of companies across the Middle East. The CEOs' impact on the region, their country, and the markets that they serve; overall experience and time in their current role; size of their respective companies in terms of revenues, assets, and market cap; and achievements, innovations and initiatives of the respective CEOs were some of the main criteria on which the Top 100 CEOs were finally chosen.

Speaking on the occasion, Sheikh Waleed K. Al Hashar, Chief Executive Officer, Bank Muscat, said: "It is a great privilege to be named in this prestigious list and I take this opportunity to thank Forbes Middle East for recognising Bank Muscat's entire leadership team for their various achievements in the recent past, and its keen partnership in nation-building through increased community engagements; support for Micro, Small and Medium-sized Enterprises (MSMEs); focus on financial inclusion and its pioneering Corporate Social Responsibility programs (CSR) and Sustainability initiatives. Having enjoyed great success in the service of the nation over the last 40 years, the Bank will aim to constantly improve its products and services and financial growth in the coming years."

Under Sheikh Waleed K. Al Hashar's leadership, Bank Muscat improved its financial performance across different parameters during the period 1 January 2019 to 31 December 2021 and recorded its highest ever net profit in its 40 year history of RO 189.63 million in FY 2021. The vision for the Bank to be a leader in everything it does, based on the key pillars of Customer Centricity, Market Leadership, Efficiency & Productivity, and Agility & Innovation, has been successfully cascaded to all business lines and divisions.

Bank Muscat always endeavours to participate in the development of Oman's banking sector. In particular, the Bank's customer-centric vision is now reaping rich rewards in the form of rising Net Promoter Scores (NPS) and customer referrals. The Bank has also recently undergone a successful organisational restructuring by putting in place a vibrant and young Management Team in key positions, further motivating the leadership pipeline and positioning the Bank for its next stage of achievements and milestones. The prestigious list also took into account the expansion of the Bank's CSR and sustainability programmes over the last 2 years despite COVID-19 related challenges.

Bank Muscat has been previously recognised by Forbes Middle East as one of the Top 100 Companies in the Middle East, and by Global Finance, Euromoney, EMEA Finance and Oman Economic Review as the Best Bank in Oman.