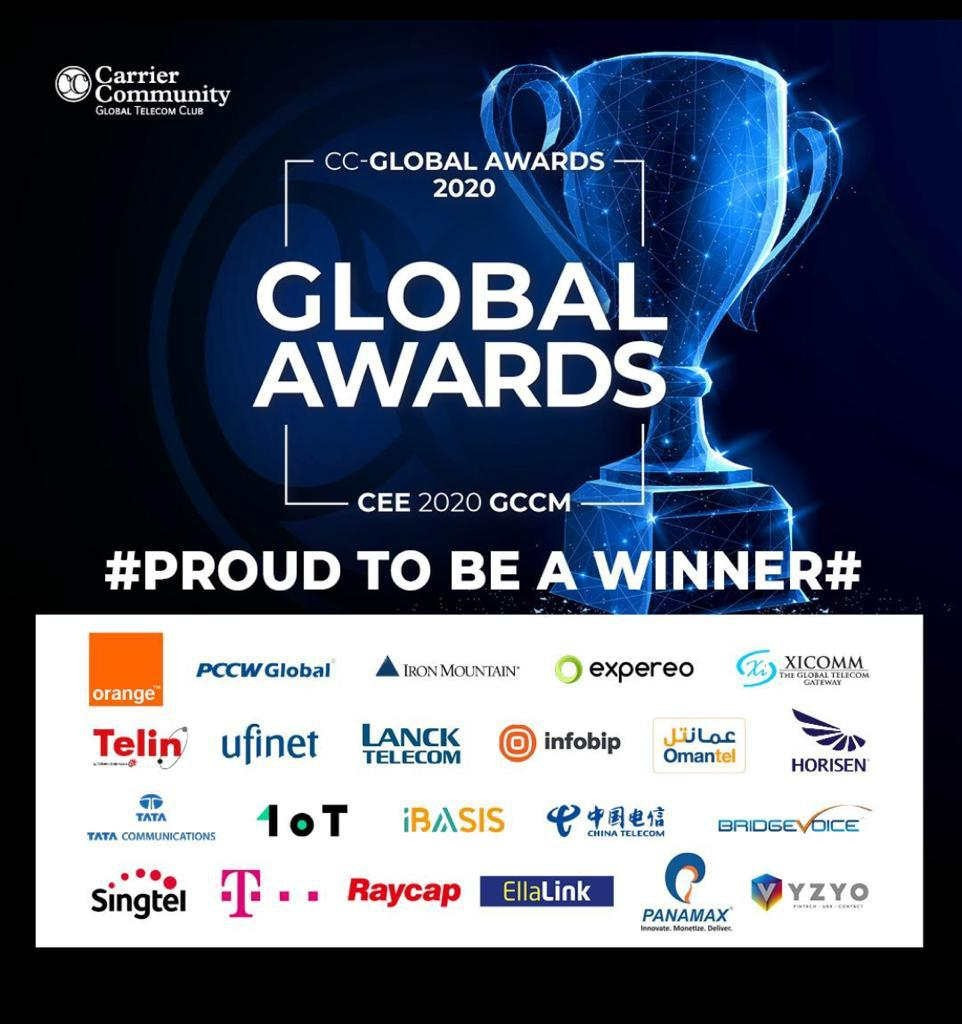 MUSCAT – Omantel Wholesale emerged winner at the 4th Carrier Community Global Awards (CCGA) 2020- Berlin, Germany, walking away with top honours in the Best Data/Capacity Provider of the Year and the Middle East Regional Operator of the Year categories, which are prestigious achievements and a global recognition in the wholesale business as a regional leader.
Omantel Wholesale, the company's international arm providing services and solutions to carriers and content providers outside of Oman, was selected among global telecom companies being recognised for innovations and achievements in the telecom wholesale industry by a panel of thirteen international and independent telecoms analysts and industry experts.
Sohail Qadir, Vice President, Omantel Wholesale, addressed the community and the audience by saying: "We are really honoured to receive the Carrier Community Global Awards 2020, and we thank the Carrier Community for selecting Omantel as a winner in the prestigious awards that truly reflects our commitment to boost the global wholesale industry. It is with great pride that our milestone achievements in various areas like submarine cables, data centers, network operations centre, telecom alliance and more are recognized to have given us a unique competitive advantage to reach further and accelerate digital transformation across the Middle East."
Omantel Wholesale capitalizes on ultra-low latency networks to enable innovation and digital transformation globally, utilising Oman's geographic advantage at the absolute nexus of Asia, Africa and Europe, and the entrance to the Middle East.